Bangladesh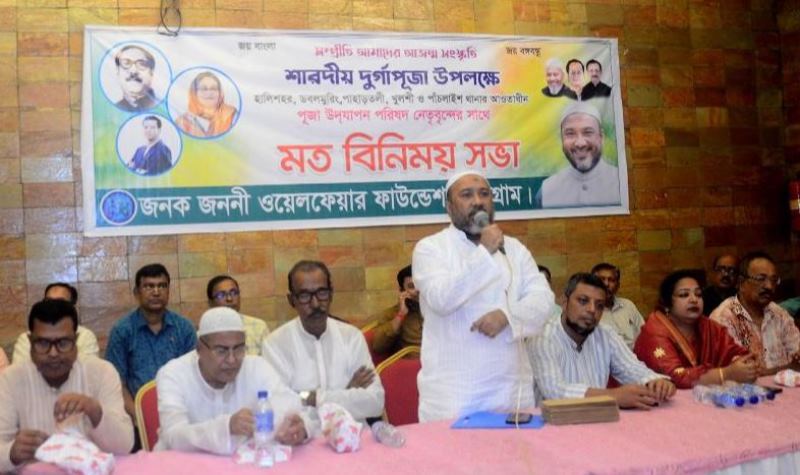 File photo
Awami League leader-activists directed to guard temple-pandals during Durga Puja
Own Correspondent, Dhaka, Oct 1: Awami League general secretary and Minister of Road Transport and Bridges Obaidul Quader has directed the leaders and activists of the party and its affiliated organizations to guard the temples and pandals carefully during Durga Puja.
He said, "Communal power is as active as it is passive in public. In view of the previous year's untoward incident on the occasion of Durga Puja, the government is cautious this time. In addition to the law and order forces, Awami League and affiliated organizations leaders, and activists must be carefully guarded in temples, in temples, in pavilions."
On Friday (September 30), Obaidul Quader said these things during an exchange meeting with the leaders of Puja Udjapan Parishad at Awami League President Sheikh Hasina's political office in Dhanmondi.
Obaidul Quader said, "Orthodox religious people will be in fear and worry in front of their biggest festival, this cannot happen. You (Orthodox) should not be alarmed. We are with you. All concerns will be removed by vigilant and active guarding."
He said, "Awami League is a non-communal party in its heart and mind. The matter of non-communal consciousness that we hold in our almost daily speech and what we utter with strong voice in meetings and protests, we do from our heart."
General Secretary of Awami League said that during the 13 years of Sheikh Hasina's government, no untoward incident happened in Puja except last time. For 12 years, there has been no incident of any slightest disturbance or terrorism during Durga Puja. There was a lapse in caution last time.
He said, "Hindu-Muslim-Buddhist-Christian vote is equal. You are also voters, citizens of this country. No one should think that you are second and third class citizens. The value of someone's vote is more, the value of someone's vote is not less."