Bangladesh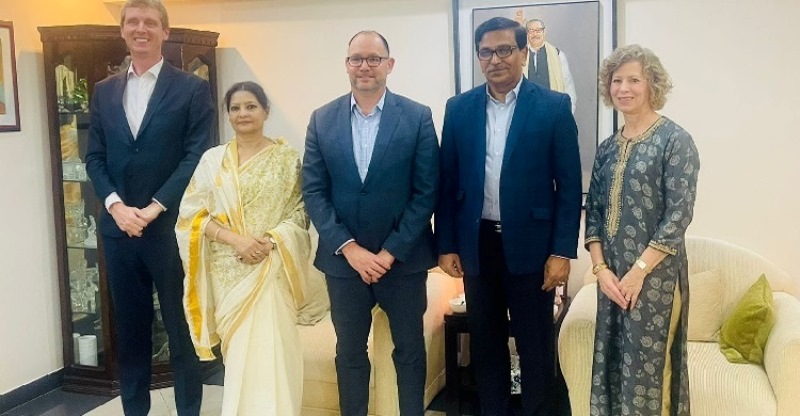 Photo: Collected
Awami League leaders' meeting with US ambassador
Dhaka, November 29: Awami League leaders had a meeting with the US ambassador to Bangladesh, Peter D. Haas. The meeting was held at the residence of Awami League International Affairs Secretary Dr. Shammi Ahmed on Monday night.
Apart from Shammi Ahmed, Awami League Joint General Secretary Mahbub ul Alam Hanif, Political Officer of US Embassy Matthew Bay were present in the meeting. They had dinner together and discussed various issues including the development of relations between the two countries and expansion of trade and commerce.
Mahbub Ul Alam Hanif said, it was a dinner invitation at the house of our International Affairs Secretary Shammi Ahmed. Already there have been fruitful exchanges and discussions, the relationship between the two countries should be further deepened.
He said, I have said that a huge industrial park is being built in Chittagong under the leadership of the Prime Minister. All facilities are ensured there. American industrialists they can tell that there are advantages here, can invest.
The ambassador said, they know the matter. But there are some problems for investors here. Because we have some problems here due to bureaucratic complications. Any work is late. As I said, the government is trying to make them faster and easier. Everything is being digitized. There may not be a problem in the future.