Bangladesh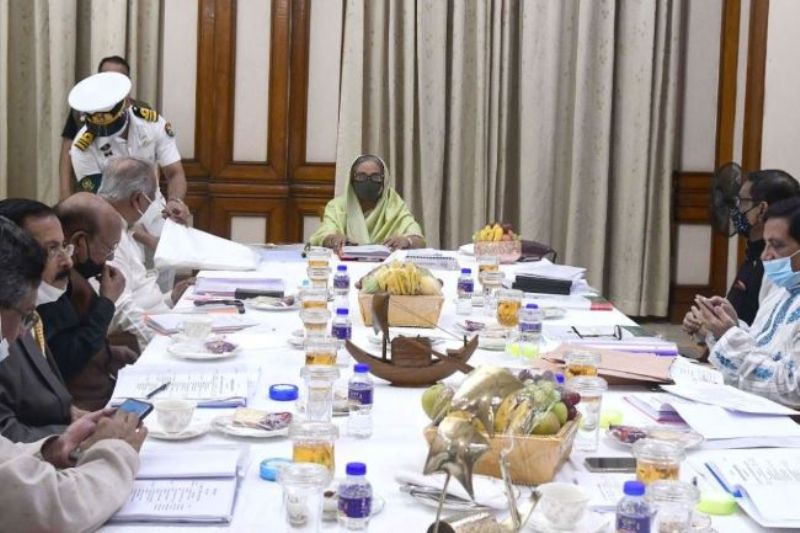 Photo: PID
Awami League picks Arfanul Haque Rifat for Comilla City Corporation polls
Own Correspondent, Dhaka, May 14: Arfanul Haque Rifat has got the Awami League nomination for the upcoming Comilla City Corporation (CCC) election. He is the general secretary of Comilla Metropolitan Awami League.
The ruling Awami League's "Local Government People's Representative Nomination Board" decided to nominate him at Ganobhaban on Friday (May 13) evening. Earlier, the meeting started at 4:35 pm under the chairmanship of Awami League President Sheikh Hasina.
The meeting was attended by Board members and Awami League Advisory Council members Amir Hossain Amu, Tofail Ahmed and Rashidul Alam, General Secretary Obaidul Quader, Presidium members Ramesh Chandra Sen, Sheikh Fazlul Karim Selim, Kazi Zafarullah, Lieutenant Colonel (retd.) Faruk Khan, Abdur Razzak, Jahangir Kabir Nanak and Abdur Rahman, Publicity and Publication Secretary Abdus Sobhan Golap.
The last date for submission of nomination papers in Comilla City Corporation election is May 17, verification and scrutiny on May 19, and last date for withdrawal of nomination is May 26. Voting will be held in the city on June 15. On the same day, voting will be held in six municipalities and 135 union parishads of the country.
Meanwhile, 14 leader-activists of Awami League collected nomination forms of Awami League to get party nomination ahead of Comilla city election.
They are — Anjum Sultana Seema, Senior Vice President of Comilla Metropolitan Awami League (Member of Parliament for reserved seats), Shafiqul Islam Sikder, Former Joint Convener of South District Awami League and former VP of Comilla Victoria College, Arfanul Haque Rifat, General Secretary of Metropolitan Awami League, Metropolitan Awami Relief and Rehabilitation Secretary of the League VP Nur-ur-Rahman Mahmud Tanim, former president of the district BCL and metropolitan Awami League leader Kabirul Islam Sikder, metropolitan Awami League leader Advocate Anisur Rahman Mithu, vice president of the metropolitan committee Alhaj Omar Farooq, Awami League leader late Afzal Khal Masud Parvez Khan Imran, Awami League leaders Zakir Hossain, Kazi Faruk Ahmed, Mahbubur Rahman, Md. Shafiur Rahman, Md. Shahjahan and Shyamal Chandra Bhattacharya.