Bangladesh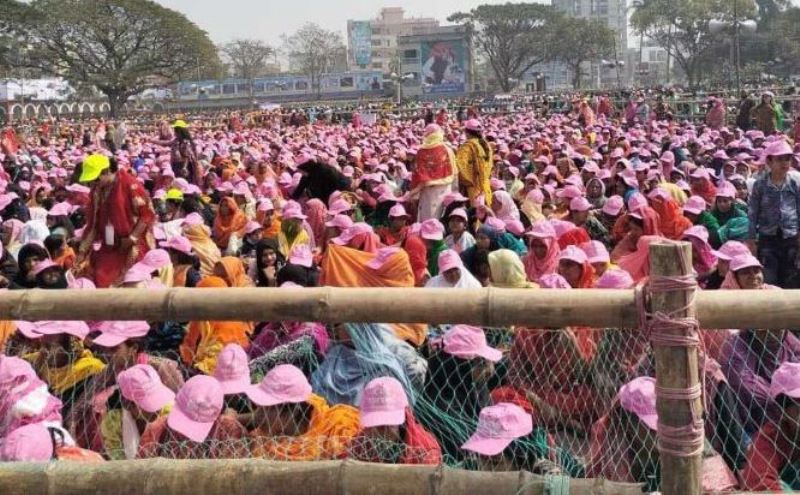 Collected
Awami League's rally in Rajshahi was 14 times bigger than BNP's: Information Minister
Dhaka, January 31: Information and Broadcasting Minister and Awami League Joint General Secretary Dr. Hasan Mahmud said that Awami League's gathering in Rajshahi was 12 to 14 times bigger than BNP's. He said this in response to a question from journalists after exchanging views with the newly elected management council of the National Press Club in the meeting room of his ministry at the secretariat on Monday.
Dr. Hashan said, "Actually, there was an extraordinary meeting on Sunday. The entire city of Rajshahi turned into a public meeting. There were at least 10-12 times the people outside the madrasa ground where the meeting took place. BNP also held a rally there. It is difficult to estimate how many times bigger than them. But than BNP's rally. 12-14 times bigger. The Prime Minister also watched the rally from the sky. The enthusiasm and eagerness I saw from people across the city to go to the rally was incredible. The huge support of the people for the Prime Minister, for his party, was proved in this rally."
When asked about BNP Secretary General Mirza Fakhrul Islam Alamgir's comment, 'We still have to fight for voting rights, justice', the minister said, "I would strongly request Fakhrul Sahib to look at his own face in the mirror, and to see the face of the party as well. After killing Bangabandhu, BNP founder Ziaur Rahman stopped the trial of Bangabandhu's murder by converting the Indemnity Ordinance into law. Not only justice was done there, the trial was stopped. Four national leaders were killed inside the jail, the trial was also stopped."
Referring to 'Ziaur Rahman who started the violation of human rights in this country', Hasan Mahmud said, "Ziaur Rahman was involved in the killing of Bangabandhu and became the head of the army by seizing power over Bangabandhu's body. If the army officers who killed Bangabandhu and seized power were not trusted. Could Ziaur Rahman have been the army chief. Today it is as clear as daylight, a proven fact. Ziaur Rahman hanged thousands of army officers without trial to eliminate his power. The mute cry is wafting through the sky and has reached the ears of foreign diplomats."