Bangladesh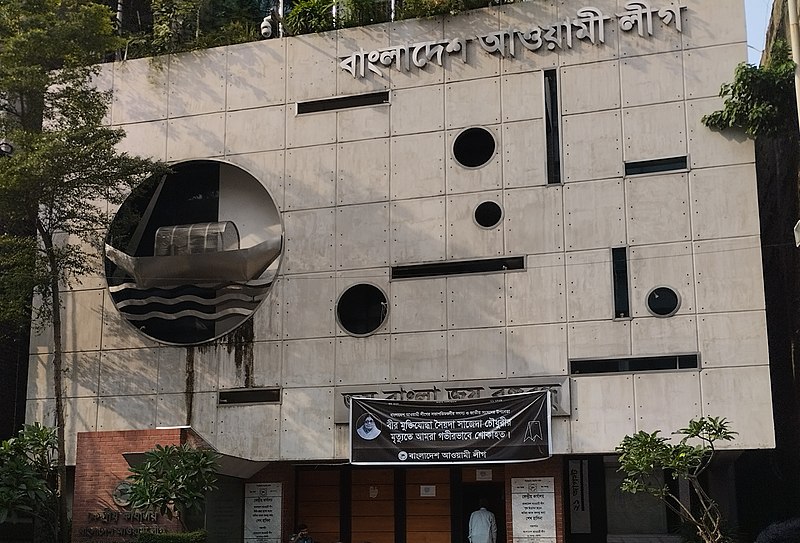 wikipedia commons
Awami League to fight election in alliance, alone
Dhaka, 18 November 2023 : A letter has been sent to the Election Commission (EC) stating that the Awami League will participate in the 12th National Parliament Elections as a single party and as a coalition.
Barrister Biplab Barua, office secretary of the party, told reporters at the Awami League's central office on Saturday.
He said, "We have written to the Election Commission. I said there, Awami League will conduct elections in both single and coalition ways."
The last day of withdrawal of nominations will be announced on December 17, which party candidate will be given in which seat in alliance and in which seat alone.
Biplab Barua said, in the first two hours of selling nomination forms, about 350 forms were sold. Among them, the form was collected in the name of party president Sheikh Hasina in Gopalganj-3 constituency and general secretary Obaidul Quader in Noakhali-5 constituency.
He said nomination forms are being sold online. How many have been sold there will be informed in the evening. Initially, it was decided to sell nomination forms till next Tuesday (November 21), but the time may be extended if necessary. If the time is extended it will be informed.
Before this, the sale of nomination forms started at the party's office on Bangabandhu Avenue on Saturday morning.
Awami League President and Prime Minister Sheikh Hasina collected the first form.
Awami League leaders of Gopalganj buy nomination form for Prime Minister Sheikh Hasina for Gopalganj-3 seat. Central leaders including Awami League General Secretary Obaidul Quader were present.