Bangladesh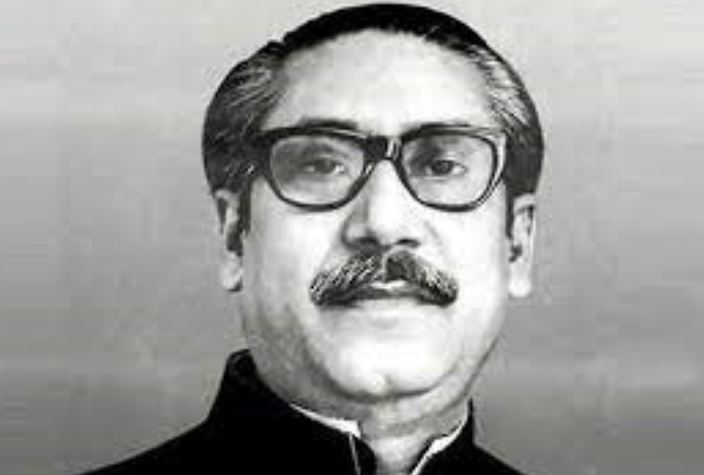 File photo
Bangabandhu's 103rd birth anniversary today
Dhaka, March 17: Today is the 103rd birth anniversary of Father of the Nation Bangabandhu Sheikh Mujibur Rahman. The day is being celebrated as National Child Adolescent Day across the country.
The architect of independent Bangladesh, the undisputed leader of the Bengali nation, was born on this day in 1920 in a noble Muslim family in Tungipara, Gopalganj district.
On the occasion of celebrating the day, the national flag has been hoisted today in all government, semi-government, autonomous, and private institutions and educational institutions of the country, including all government and private buildings and Bangladesh missions abroad.
On the occasion of Bangabandhu's birthday and National Children's Day, President Md. Abdul Hamid and Prime Minister Sheikh Hasina will pay tributes by laying wreaths at Bangabandhu's mausoleum in Tungipara today.
On this occasion, a national children's rally and a three-day-long book fair have been organized. Prime Minister Sheikh Hasina will attend the National Children's Rally organized by the Ministry of Women and Child Affairs. Also, various social and political organizations have taken detailed programs on the occasion of the day. Government and private television and radio will broadcast special programs on this occasion.
Bangabandhu Sheikh Mujibur Rahman started his political career in 1940 by joining the All India Muslim Students Federation. In 1946, he was elected as the General Secretary of Calcutta Islamia College (now Maulana Azad College) Students' Union. In 1949, he was elected as the joint editor of the East Pakistan branch of the then Awami Muslim League. He was elected General Secretary of the party in 1953 and a member of the East Bengal Legislative Assembly in 1954 on a United Front ticket. This undisputed leader, who has been vocal throughout his life for the right of the Bengali nation, had to be imprisoned many times in his political life for taking a stand on the side of justice.
He led every democratic and independence movement, including the language movement of 1952, the United Front elections of 1954, the anti-military movement of 1958, the 6-point and later 11-point movements of 1966, and the popular uprising of 1969, and earned the title of Bangabandhu. Under his courageous and visionary leadership, the Bengali nation began to prepare for the independence movement step by step.
On March 26, 1971 (midnight of March 25), he officially declared the independence of Bangladesh and the liberation war began in 1971 under his leadership. The much-desired victory and independence of Bengali were achieved through nine months of bloody war.