Bangladesh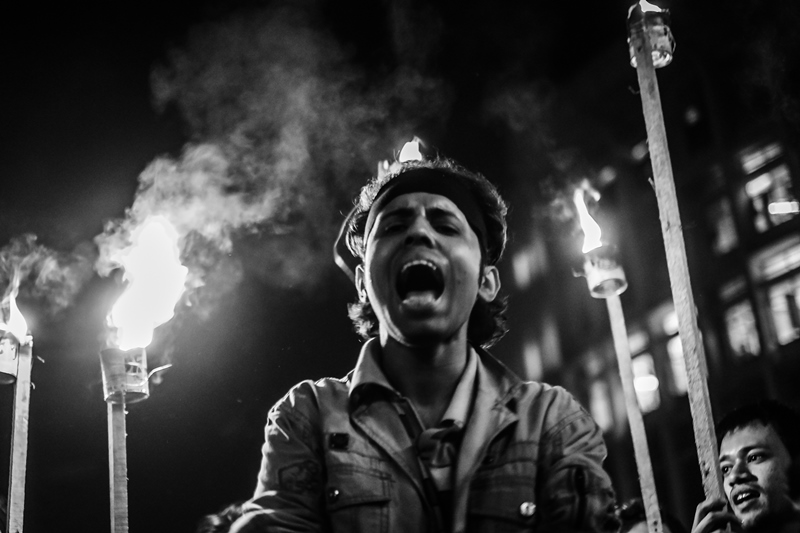 File photo/Wikimedia Commons/Mehdi Hasan Khan
Bangabandhu's family goes into hiding
Special Report : Mominul Haque Khoka was the constant companion of Father of the Nation Bangabandhu Sheikh Mujibur Rahman from the fifties. He kept Bangabandhu's family safe until they were caught by the Pakistani forces. At this time, he remained in hiding with everyone in different places of the capital. Mominul Haque Khokar's memoir entitled 'Astarage Smriti Samujjwal: Bangabandhu, Tar Poribar O Ami' has given an account of the events of that day:
(After earlier publication)
It was evening. Curfew started. I arranged to stay the night in a room in that flat house. In the meantime, I heard some hope, "Pakistan forces are facing resistance outside Dhaka." The fatigue of the whole day, the thought of the uncertain future, the lamentation of Bhabhi every now and then—I did not expect to sleep at night. However, the human body cannot tell when it has fallen asleep. I woke up in the morning and found the whole house quiet, no one responded. Some families had left the previous day, but now there is no one. Everyone has gone in search of safe shelter. Bhabhi said, "It is not possible to stay here anymore, let's go to your in-laws house now." I left with Bhabhi and children.
Coming out of Moghbazar and coming towards Uari through Rajarbagh. On the way, I saw that the police barracks were completely burnt by the Pak army. I heard that the Pak army came to occupy the police headquarters and when they faced resistance, they attacked with tanks. The policemen tried to retaliate with their 303 (three not three) rifles but were forced to flee. After coming a little further, I saw the dead body lying at the southern end of Kakrail. Some people are standing around the body. I heard from the mouth of one of them that the body of Mushtaq, the well-known face of the stadium, was lying like this some time ago. Mushtaq was not Bengali. But after spending almost 24 years in the stadium area, he himself forgot that he is not a Bengali. At the entrance to Tikatuli area, I saw that everything including the office of Dainik Ittefaq had been burnt. After seeing the scene of destruction, we reached our in-laws house near Baldha Garden in Uari.
My mother-in-law saw us all and started crying. My brothers-in-law who were all came and got busy with the bride and the kids. The mother-in-law told the wife, "Don't worry, mother, everything will be fine, trust God." Anyway, I stayed there for quite some time. But already some of the neighbors could not take our presence there easily. Bhabhi said to me one day, 'Bhaidi, it is not possible for us to stay in one place for a long time. You take us somewhere else.' My father-in-law heard and said, 'How is that, mother, where will you go in this danger, here we are all together. My sons are taking turns guarding, by Allah's grace there is no chance of danger here. Adjacent to my in-laws was the house of Abdus Sattar Chowdhury, son-in-law of late Lal Mia (former Muslim Logi Minister). We broke down some parts of the wall between the two houses, so that there could be easy passage between the two houses, and at night the girls of one house were sent to the other house. Bhabhi did not agree, she said to my mother-in-law, 'Maoi Amma, I know that your house is our last refuge. So I don't want to waste this place. Now I will go and stay in another place for a while, I will come back if I see difficulties.' (To be continued)