Bangladesh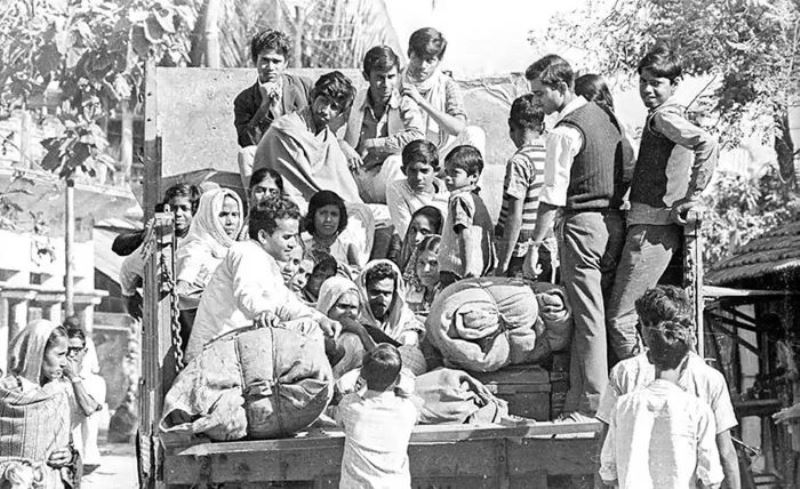 File photo
Bangabandhu's family in hiding
Special Report : Mominul Haque Khoka was the constant companion of Father of the Nation Bangabandhu Sheikh Mujibur Rahman from the fifties. He kept Bangabandhu's family safe until they were caught by the Pakistani forces. At this time, he remained in hiding with everyone in different places of the capital. Mominul Haque Khokar's memoir entitled 'Astarage Smriti Samujjwal: Bangabandhu, Tar Poribar O Ami' has given an account of the events of that day:
(After earlier publication)
I was then sitting and thinking - where to go now. Bhabhi (sister-in-law) said, 'Bhaidi, wherever you take us, we will go.' After thinking a lot, I decided to go to my in-laws' house in Uari with Bhabhi and everyone. Bhabhi suddenly said, 'Bhaidi, Hasina's house is at number 15, Rehana and Jeli (daughter of late Said Hossain) are there. There is no contact with them since the night of 25th. You look for them.' I went out to look for the Hasina and others. When I reached their house, only Rehana was sitting. Seeing me, Rehana ran and hugged me and said, 'Do you know what happened to my parents, uncle? They have gone to look for them.' I took Rehana back to Captain Rahman's house. I took the car to Uari with everyone.
Coming up to Bangla Motor (then called Pak Motor) I saw only a procession of terrified people, everyone seemed to be running. Their eyes were on the Buriganga, to reach the other side of the river before curfew anyway. Heard the sounds of scattered gunshots. The destroyed offices of The People newspaper near the Sakura Hotel. Abidur Rahman's magazine was struggling for the interests of East Bengal ever since its publication. The role of the paper in awakening the fighting spirit of Bengalis through the publication of fiery editorials throughout the month of March was unparalleled. By this time I have reached Moghbazar intersection. My niece son-in-law Engineer Mansoor A, T, younger brother of Mr. BM Abbas, lived near the intersection. I was thinking that I will not be able to reach Uri before the curfew in this procession of people. So I decided to stay the night at my niece's house. But soon after crossing the intersection, the sound of gunfire came. Not understanding from which direction the gunshots are coming, I continue the car on the Moghbazar lane. Tongi Diversion Road was not yet done. Anyway, the flat house of Superintending Engineer Ali Saheb in the street of Moghbazar. Late filmmaker Alamgir Kabir, actor Sidney, Ali Zaker's sister-in-law and several other families we know lived in one flat of the house. On reaching there, I saw that the family of Morshed Mahmud of Dhanmondi, the family of Khair Saheb of Moghbazar had all taken shelter there. But everyone is preparing to go out of Dhaka from there. A discussion in everyone's mouth, all the stories of the terrible torture of Pakistani soldiers.
After a while Morshed Mahmud's younger brother Mahmudur Rahman Benu came. I heard in his mouth that Pakistani soldiers destroyed the Shaheed Minar of the language movement and hung a signboard there that read 'Masjid, place of prayer'. A gentleman present there said, 'Group of fools, now they will force Bengali Muslims to destroy mosques'. I learned that on the morning of March 26, Commander Moazzem, the main accused in the Agartala conspiracy case, was shot dead in front of his family. A group of Pakistani hyenas also shot dead many students and lower class employees in Iqbal (now Zahurul Haque) Hall. One said, 'The janitor of Iqbal Hall sleeps forever with his wife and son under the mosquito net'.
I also heard that all the students present in Jagannath hall were killed. Alamgir Kabir said, about Professor Dr. Gobind Chandra Deb, he was running towards the military. They were shouting, 'We are Hindus, all the students here are Hindus'. Maybe he thought that after listening to the minority Hindus, the Pakistan Army would protect them.
He did not understand that the people he sought refuge with had come to wipe them out. Madhuda, the all-time best known of the university, also had to die. I also heard that statistics department professor Moniruzzaman along with his son and two guests were brutally killed by Pak army. It was a wonder that we are alive. (To be continued)