Bangladesh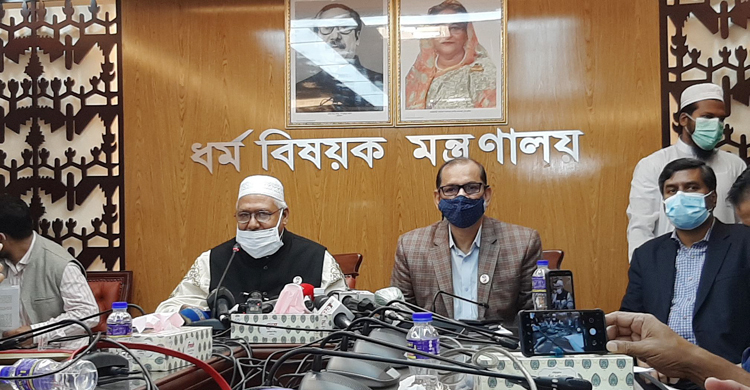 Amirul Momenin
Bangabandhu: Statue and idol are different things
Dhaka, November 29, 2020: State Minister for Religious Affairs Md. Faridul Haque Khan said, "Statues and sculptures are not one." At the same time, the state minister hoped to solve the problem through talks.
The state minister was responding to a question during an exchange of views with reporters at his first office on Sunday (November 29). The meeting was held at the Secretariat of the Ministry of Religion.
Referring to the obstruction of Islamic parties in erecting the sculpture of Bangabandhu Sheikh Mujibur Rahman, the state minister said, Arrangements are made. '
He said, "I will think about these issues, think about them and advise on how to do it so that we can move forward. All in all, no one should be able to do all this in the future. I will definitely try to move forward with those in mind. I want sincere cooperation from everyone. '
'Statues and sculptures but not one, go to Pakistan today, go to India. No matter where you go in the world, there are sculptures everywhere. If sculpture is an idol, then how can there be a picture of Bangabandhu in money. There were pictures of those who were there before. How they stayed. They all carry in their pockets, even in coins. Go everywhere in the world, coins have everything inside. '
"These are misunderstandings among ourselves," he said. If you go anywhere in the world today, talking about Islamic countries, I went to Egypt and saw it, go to Saudi Arabia and there. If that is the case, then those who are discussing it in Bangladesh today have to think, statues and sculptures are not one. I believe that when we are able to explain this to you, we will find a solution to everything. "