Bangladesh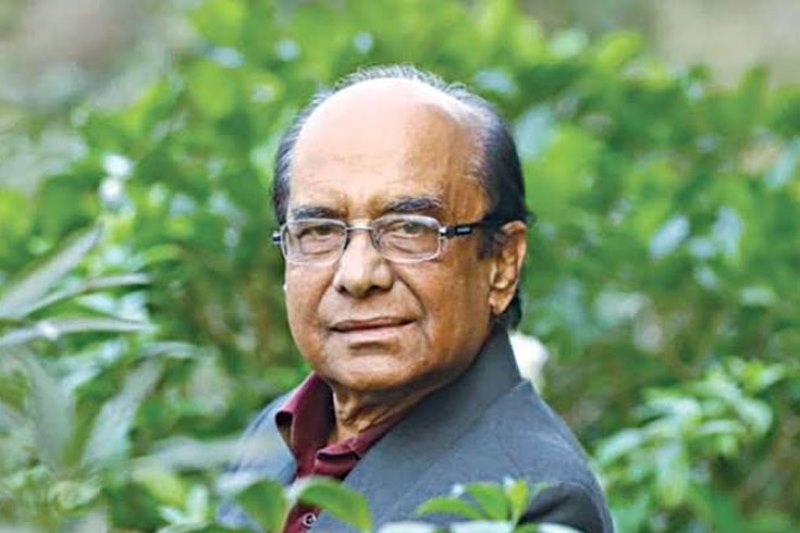 Collected
Bangla Academy President Shamsuzzaman Khan succumbs to Covid 19
Dhaka, April 15: Professor Shamsuzzaman Khan, President of the Bangla Academy and a prominent folklorist, has died of coronavirus. Inna lillahi wa inna ilaihi rajiun. He died at Bangabandhu Sheikh Mujib Medical University Hospital in the capital at 2pm on Wednesday (April 14).
Funeral and burial will be completed in his own district Manikganj, said Dr. Habibullah Siraji, Director General of Bangla Academy.
Meanwhile, President Abdul Hamid and Prime Minister Sheikh Hasina have expressed grief over the death of Shamsuzzaman Khan.
Ekushey Medal winning author Professor Shamsuzzaman Khan was simultaneously a researcher of folk culture and rural literature. Apart from Ekushey Padak, he has received various awards including Bangla Academy Award, Swadhinata Award, Agrani Bank Award, Kalushah Award, Dinesh Chandra Sen Folklore Award, Shaheed Suhrawardy National Research Award.
Beginning of his career with teaching. At different times he taught at Harganga College, Munshiganj, Jagannath College, Dhaka and Bangladesh Agricultural University and National University. He was the Chairman of the Board of Trustees of the Bangladesh National Museum and the Director General of the Bangla Academy, Bangladesh Shilpakala Academy and the Bangladesh National Museum.
Shamsuzzaman Khan became the Director General of Bangla Academy on 24 May 2009. His term was extended three times, ending in 2018.
Professor Shamsuzzaman Khan was born on 29 December 1940 in Charigram of Manikganj district. He obtained his bachelor's (honors) degree from Dhaka University in 1962 and his master's degree in 1963.
He has written and edited more than a hundred books. Notable among these are Folklore Practice, Bangabandhu's State Thought and Present Bangladesh, Conversations with Bangabandhu and other topics, Liberalism, Secularism and Contemporary, Bengali Pluralist Folklore, Mir Mosharraf Hossain: New Commentary on Enlightened , Bengali year and calendar, folklore etc.