Bangladesh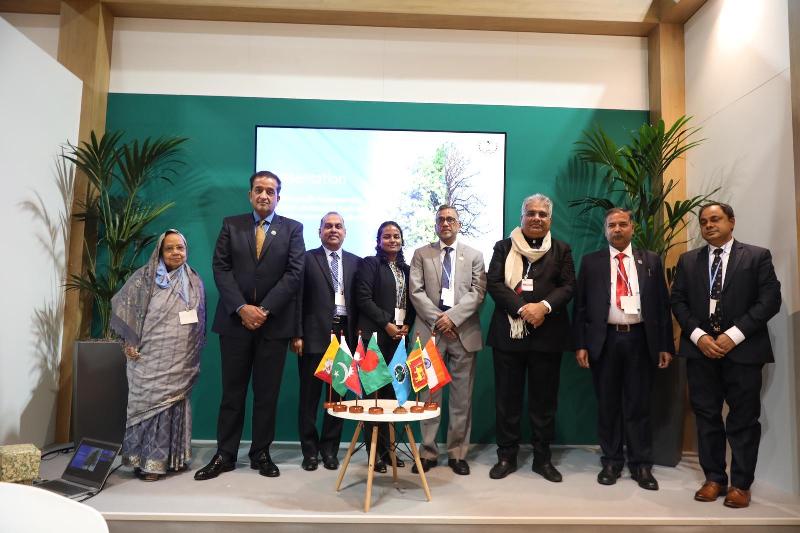 twitter.com/byadavbjp
Bangladesh among seven South Asian countries at the same table to address climate risk
#SACEPMeeting
,
#EnvironmentMinistersMeeting
,
#SAARCCountries
,
#COP26
,
#Bangladesh
,
#India
,
#Pakistan
,
#Bhutan
,
#Nepal
,
#SriLanka
,
#Maldives
Dhaka, November 5: South Asian countries at risk of severe climate. In particular, Bangladesh, India, Sri Lanka, Nepal, Bhutan, Maldives and Pakistan are seeing the long-term effects of the slowdown caused by climate change. These include rising sea levels, declining crop yields, damage to ecosystems and biodiversity, and droughts.
These countries need to take appropriate steps to implement the effective measures they decided upon during the Paris Agreement to address the climate crisis. Otherwise, the number of migrants per year in the countries may exceed 37.4 million by 2030. By 2050, that number could reach 62.9 million per year. Eight countries are discussing how to solve these problems and take immediate action to address them.
The South Asia Co-operative Environment Programme was held on Thursday (November 4) at the Bangladesh Pavilion at the Scottish Event Center in Glasgow, Scotland in the presence of the SAARC Environment Ministers. The meeting was attended by Bangladesh Environment, Forest and Climate Minister Shahab Uddin, Pakistan's Environment Minister Malik Amin Aslam Khan, Sri Lanka's Environment Minister Mahinda Amaraweera, Nepal's Environment Minister Ram Sahaya Prasad Yadav, Maldives Environment Minister Aminath Shauna, India's Environment Minister Bhupender Yadav and Bhutan's Environment Minister Yeshey Penjor. However, Afghanistan was not invited to the meeting.
The meeting decided on five issues. One of these is to strengthen regional dialogue on climate change, and to address issues of climate change based on progress and prosperity. There is also a joint approach to tackling climate change, sharing money, technology and knowledge if needed. It was also decided to prepare a roadmap for tackling climate change in South Asian countries.
The meeting discussed the risks of climate change. Over the next two decades, global temperatures will rise by 1.5 degrees Celsius, increasing the incidence of extreme hot weather, prolonged rains and drought. The signs of climate change in South Asia have long been evident. Rising sea levels and floods have threatened coastal countries like Bangladesh, India, Pakistan and Sri Lanka. Glaciers are melting in Nepal due to rising temperatures. Drought is appearing in Afghanistan and Bhutan. Not only that, the day is not far away when islands like the Maldives will sink into the abyss of the sea - these issues are also discussed.