Bangladesh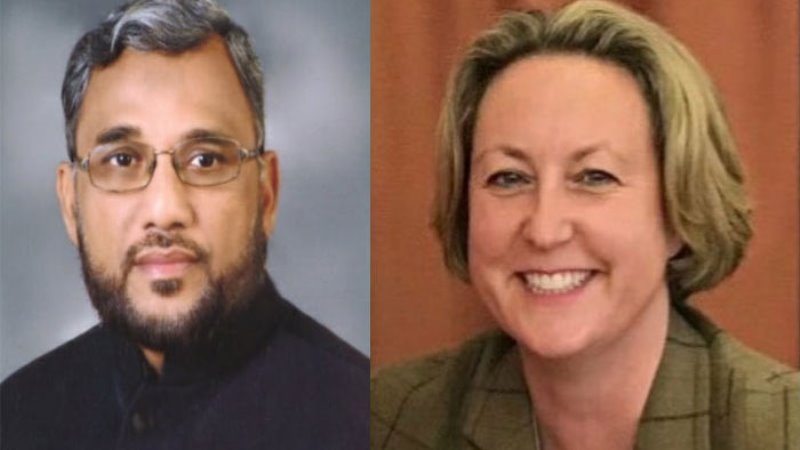 Collected
Bangladesh and England will work together to tackle climate change
Dhaka, February 26: Bangladesh and the United Kingdom have agreed to work together on various issues related to reducing greenhouse gas emissions and tackling climate change. The agreement was reached during a virtual meeting between Minister of State for Environment, Forests and Climate Change Md. Shahab Uddin and the Minister of State for Business, Energy and Clean Growth, Anne-Marie Trevelyan.
The Bangladesh minister said developed and developing countries need to work together to tackle climate change.
The Minister sought further cooperation of the United Kingdom in the implementation of the Paris Agreement as a developed country.
The two discussed various issues in a virtual meeting with Environment, Forests and Climate Change Minister Md Shahab Uddin on Thursday. They also discussed cooperation with Bangladesh in other areas, including tackling the effects of climate change. Roknuzzaman, Deputy Secretary, Ministry of Environment, Forests and Climate Change was present during the discussion.
Forest Minister Md. Shahab Uddin said, "England has been providing continuous support to Bangladesh since its recognition. The present government is working relentlessly to address the negative effects of climate change and control environmental pollution."
Mentioning that Bangladesh is leading in the International Forum, the Minister said that the Prime Minister of Bangladesh Sheikh Hasina is currently serving as the Chairperson of the Climate Vulnerability Forum. In addition, with the establishment of the regional office of the 'Global Center of Adaptation' in Dhaka, the activities in this regard have started in full swing.
The minister thanked Anne-Marie Trevelyan for inviting him to the ministerial event on March 31. The meeting identified areas of cooperation between the two countries and emphasized on moving forward together in the future.