Bangladesh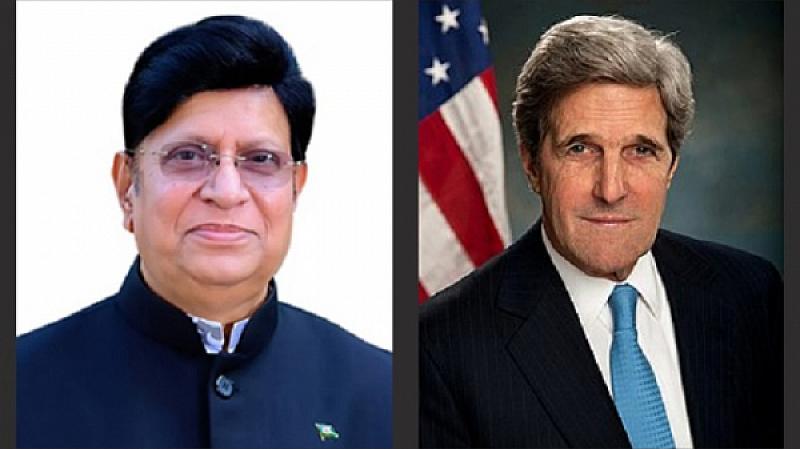 File Picture
Bangladesh and the United States have agreed to work closely on the Paris Climate Agreement
Own Correspondent, Dhaka, 27 February 2021: Bangladesh and the United States (US) have agreed to work closely on COP-28 and other multilateral platforms to fulfill commitments under the Paris Climate Agreement and even beyond the Paris Agreement.
A press release from the Ministry of Foreign Affairs said that the Foreign Minister of Bangladesh in Washington DC. The pledge was made at a meeting between AK Abdul Momen and John Kerry, the US president's climate envoy. During the meeting, the Foreign Minister of Bangladesh and the former US Secretary of State discussed the global issue of climate change and possible cooperation between Bangladesh and the United States in this regard.
Kerry noted that Bangladesh is facing extremely difficult challenges due to climate change and frequent natural disasters. Kerry agreed that international financial institutions could play a greater role in the issue of climate change, adding that the displacement of people due to climate change is a very important security issue for all.
Momen welcomed Kerry's decision to return to the Paris Agreement, citing Kerry's significant contribution to the Paris Agreement on climate change. He further mentioned that the Government of Bangladesh under the wise and far-sighted leadership of Prime Minister Sheikh Hasina has taken various steps in the areas of mitigation, adaptation and adaptation to the changed situation.
He briefed Kerry on the ongoing and future activities of the regional office of the Climate Vulnerable Forum (CVF) and the Global Center on Adoption (GCA) in Dhaka.
The Bangladeshi Foreign Minister is currently in the United States on an official visit to brief the US administration on Bangladesh's interest in further strengthening US-Bangladesh bilateral relations and working closely with the new US government.