Bangladesh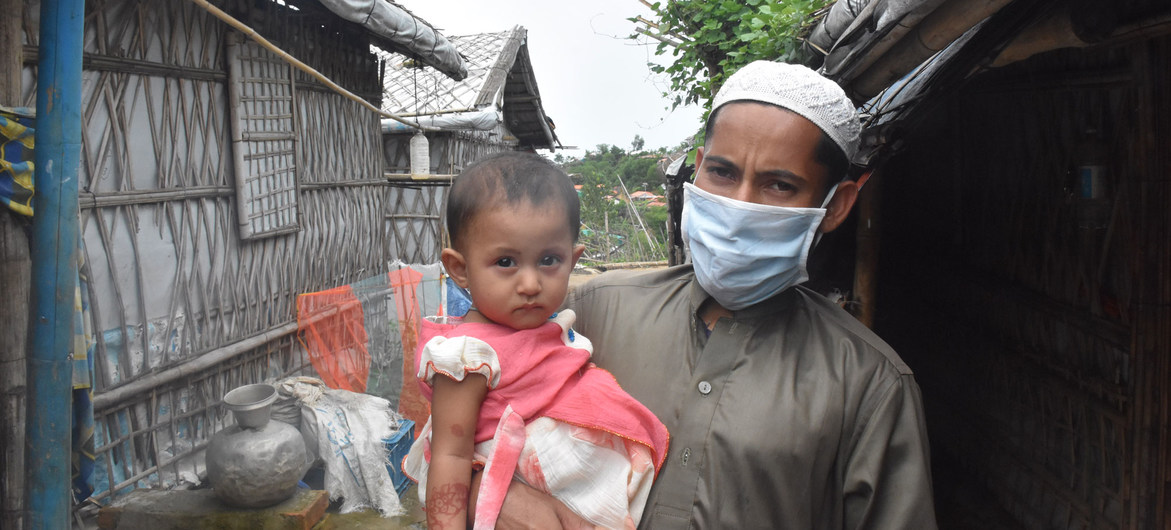 UNHCR/Areez Tanbeen Rahman
Bangladesh authorities start relocating Rohingyas to Bhasan Char island, refugees express happiness
Dhaka: Bangladesh authorities have started relocating thousands of Rohingya refugees to a remote island, a move which they expect will bring 'peace' to them.
Over 1500 refugees have been transferred to Bhasan Char island, media reports said.
A Bangladesh minister said the Rohingyas were transported to the new location by taking their consent.
Bangladesh's foreign minister Abdul Momen was quoted as saying by BBC that the government 'was not taking anyone to Bhasan Char forcibly. We maintain this position'.
The Rohingya refugees escaped Myanmar after a military crackdown which began in the country in 2017 and took refuge in Bangladesh.
A large number of refugees have been staying in neighbouring Bangladesh's Cox's Bazar area since then.
"We will find peace, comfort and nice housing in Bhasan Char," sixty-year-old Mahmuda Khatun told The Daily Star.
"There will not be sufferings and struggles," said Mahmuda, who fled to Bangladesh in 2017 from Myanmar, adding that she is moving to the newly built accomodations on her own will.
According to reports, the Rohingya woman was sent to the new destination along with 10 family members, including her son and daughter-in-law.
"We had to live under tarpaulin in the camps in Cox's Bazar in too much heat and among too many people. We couldn't bathe and suffered very much," she said.
On the other hand, she told the newspaper, "Bhasan Char has building to live in and other facilities, we will find comfort and peace there. That's why I am going there on my own will."
"There was unrest in the camps and too many fights used to take place," she said, adding that's why she is moving to Bhasan Char on her own will.
Like Mahmuda, other refugees said that they have chosen to move to Bhasan Char for the sake of safety and comfort, reports The Daily Star.
Another refugee Sayed Ullah has expressed happiness over the facilities present in the new destination.
"Alhamdulillah. We are extremely happy. I had never imagined that such a beautiful place is waiting for us with so many facilities," he told UNB over phone.