Bangladesh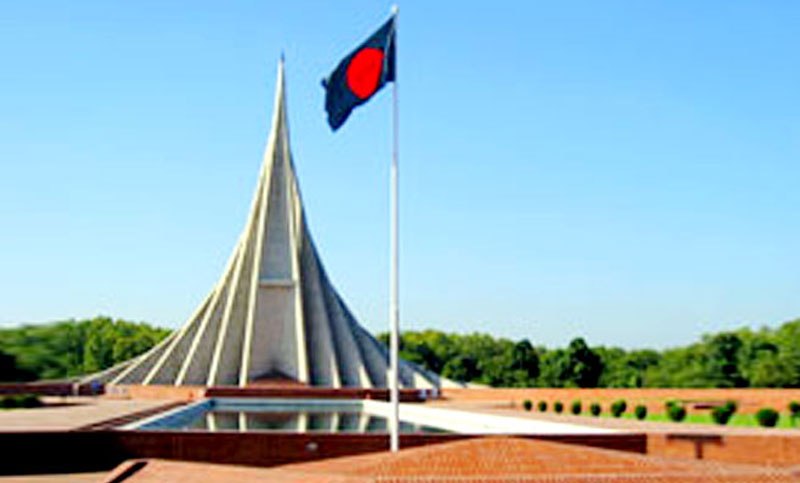 Collected
Bangladesh celebrates 50th Victory Day
Dhaka, December 16: Bangladesh is celebrating its 50th Victory Day today.
On this day in 1971, the Bengali nation broke the shackles of subjugation and tasted independence.
Various programs have been taken at the national level to celebrate the Great Victory Day-2020 with due dignity, but due to the prevalence of Covid-19, the Victory Day parade will not be held this year.
The program includes the beginning of the day in Dhaka with 31 rounds of artillery fire.
At sunrise, a wreath will be laid at the Savar National Memorial on behalf of President Md. Abdul Hamid and Prime Minister Sheikh Hasina.
After that the Bir Shrestha families, war wounded freedom fighters and heroic freedom fighters present under the leadership of the Minister of Liberation War Affairs will lay wreaths.
The day is a public holiday. The national flag will be hoisted at sunrise in all government, semi-government, autonomous and private buildings and important buildings and installations will be illuminated.
The main roads and road islands of Dhaka and different cities of the country will be decorated with national flags and other flags. The President and the Prime Minister will deliver speeches on the occasion of the day.
On March 7, Bangabandhu Sheikh Mujibur Rahman declared in a thunderous voice from the stage to a huge sea of ​​people in 1971, "This time the struggle is our liberation struggle, this time the struggle is the struggle for freedom. I will give more blood if needed, but I will still liberate this country, InshaAllah."
His clarion call prepared the Bengalis for the final battle.
Finally, the nine-month nightmare came to an end and a new dawn came in the life of the Bengali nation. In this victory came the year-long desired independence.
With the sunrise on 16 December, the inevitable victory of the war of liberation began.
On this day the Bengali nation gained the right to control its fate. The blood of three million martyrs and the physical and mental abuse of millions of mothers and sisters brought freedom to the lives of Bengalis through victory.