Bangladesh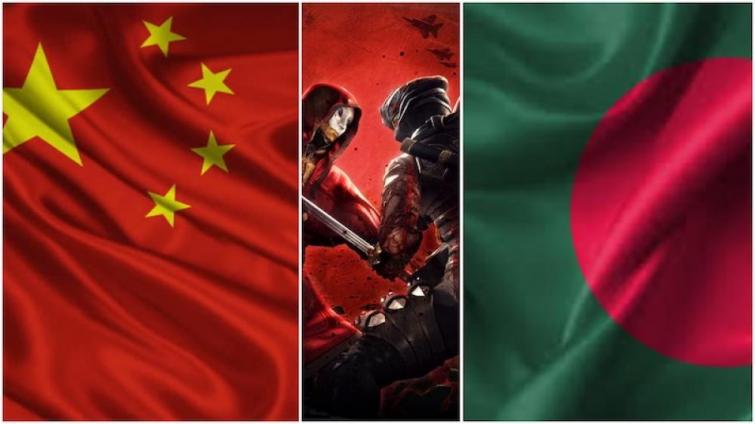 Bangladesh: Chinese workers beat up local, triggers tension
Dhaka: Some local workers in Bangladesh on Thursday allegedly vandalized several cars and residential barracks housing many Chinese workers in the under-construction Lebukhali Bridge area over the Payra River in Barisal city, an incident which might hit the relationship between the two nations.
The vandalism is reported to have been in retaliation for the assault on Wednesday on a Bangali worker by the Chinese workers, reports Dhaka Tribune.
The assaulted Bangali worker, identified as Jubayer, 30, had been working as a labourer on the under-construction Lebukhali Bridge project for a long time, the newspaper reported.
The victim was admitted to Bakerganj Upazila Health Complex for treatment.
Police said the Chinese workers beat the Bangladeshi person for not wearing a mask.
Alauddin Milon, officer-in-charge (OC) of Bakerganj police station, told Dhaka Tribune: "Chinese workers got furious at Jubayer for not wearing a mask while working at the site and beat him up."
"Senior police officials came from Barisal to help the two sides reach an understanding. The situation is under control now," he added.