Bangladesh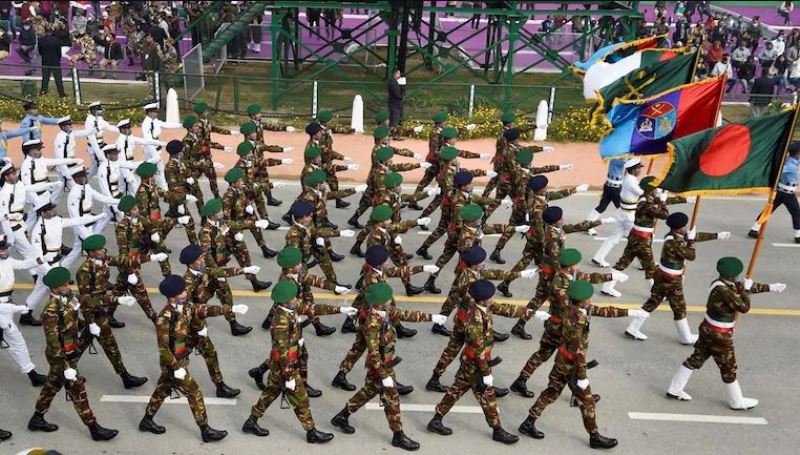 Collected
Bangladesh contingent takes part in India's Republic Day parade for the first time
Dhaka, January 27: An integrated contingent of Bangladesh Army, Navy and Air Force (including marching bands) has participated in the 72nd Republic Day Parade of India for the first time. This was stated in a press release issued by the Inter-Services Public Relations (ISPR) on Tuesday (January 26).
It said that for the first time an integrated contingent of Bangladesh Armed Forces participated in the Republic Day Parade of India at the invitation of the Indian High Commission on the occasion of the birth centenary of Bangabandhu Sheikh Mujibur Rahman and the golden jubilee of independence.
The parade contingent of the Bangladesh Armed Forces, comprising Army, Navy and Air Force, led by Lieutenant Colonel Abu Mohammad Shahnoor Shaon, greeted the distinguished chief guest of the 72nd Republic Day Parade of India on the highway at 10:37 am on Tuesday.
Everyone is hopeful that participation in this parade will contribute to the development of mutual relations at all state levels including the Armed Forces of Bangladesh and India. The contingent will return to the country on January 30.