Bangladesh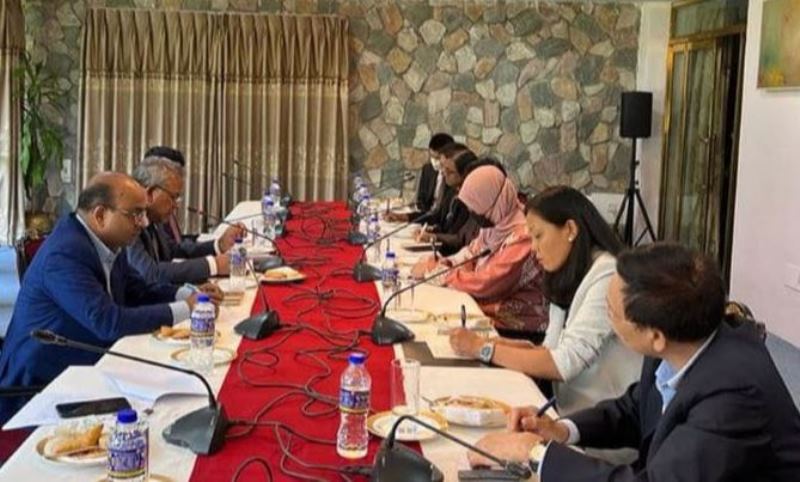 Photo: Collected
Bangladesh informs ASEAN envoys about Myanmar border incidents
Own Correspondent, Dhaka, Sept 20: Bangladesh has brought up the latest developments on the Myanmar border to the diplomats stationed in Dhaka of ASEAN, a regional alliance of Southeast Asian countries. Diplomats were also informed about the concern of Dhaka due to these incidents.
The ASEAN envoys were invited to the National Guest House Padma on Monday (September 19) to brief on these issues. Although Myanmar is a member of this alliance, it was not invited.
Ambassadors, High Commissioners, and Charge d'Affaires of ASEAN countries were briefed by the Secretary of the Ministry of Foreign Affairs, Rear Admiral (Retd.) Khurshed Alam.
According to diplomatic sources, due to the conflict between the Myanmar army and the rebels in the country, heavy artillery fire, and mortar fire have been pointed out on the territory of Bangladesh. As a result of this, the ASEAN diplomats were also informed about the summoning of the Myanmar ambassador. At the briefing, ASEAN diplomats welcomed Bangladesh's peaceful stance.
According to sources, Bangladesh is adopting diplomatic methods to stop these incidents on the Myanmar border. As part of this, diplomats from non-ASEAN countries and organizations are being called after the briefing of ASEAN envoys. Bangladesh will call them on Tuesday (September 20) and brief them on the issue.
Last Friday (September 16) night, a mortar shell exploded at the Ghumdhum Ghonarpara border in Bandarban. A Rohingya youth named Mohammad Iqbal (28) was killed in this. At least eight others were injured.
The Ministry of Foreign Affairs called the Myanmar Ambassador U Aung Kyaw Moe on Sunday (September 18) afternoon to protest this incident. When he came, Bangladesh told the envoy with a protest letter that no mortar shell from Myanmar should land in the territory of Bangladesh.
Earlier, due to similar incidents, Dhaka had protested by calling the Myanmar ambassador on September 4, 21, and 29. The Myanmar ambassador was summoned for the fourth time within a month.