Bangladesh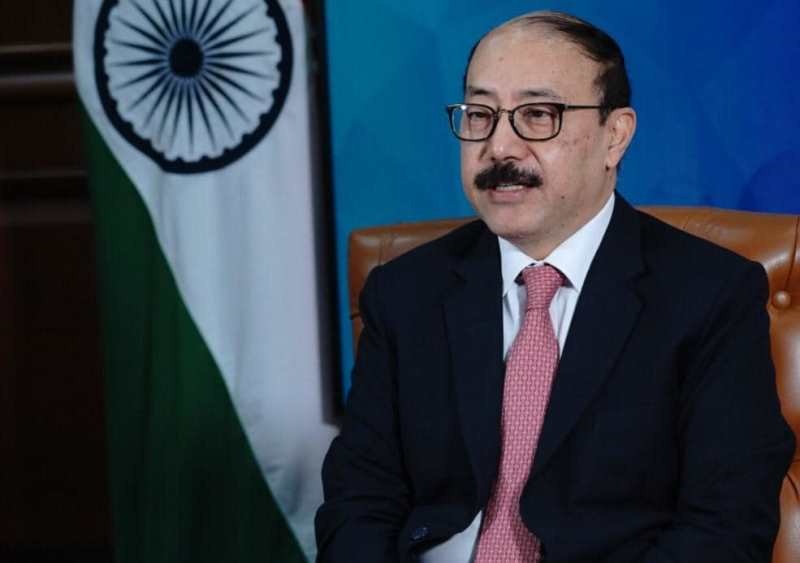 www.facebook.com/HarshVShringla
Bangladesh is one of the major 'engines' of regional growth, says India's Foreign Secretary
Dhaka, July 14: Former High Commissioner to Bangladesh and current Indian Foreign Secretary Harsh Vardhan Shringla has termed Bangladesh as an important 'engine' driving the growth in South Asia.
"At present, Bangladesh is one of the major 'engines' of regional growth. This is because Bangladesh is rapidly improving its socio-economic indicators through satisfactory economic expansion. And because of this we have learned a lot from Bangladesh in many cases and we will continue to do so in the future," Shringla said while speaking at the MoU signing ceremony for the establishment of Bangabandhu Chair at Delhi University on Monday.
"Father of the Nation Bangabandhu Sheikh Mujibur Rahman, the founder of Bangladesh, realized that there was a common future between Bangladeshis and Indians. And so he was a strong advocate of India-Bangladesh friendship and fraternal relations," the Indian Foreign Secretary added.
"I am very happy that we [India and Bangladesh] have come up with a common vision together. India and Bangladesh continue to attach special importance to bilateral relations. From any point of view, this bond between the two nations is very close," Shringla added.
"The two main pillars of Indian diplomacy are the Neighbors' Priority Act and the Act East Policy. In these two principles, we have a common field of work with Bangladesh. Prime Minister Narendra Modi paid his first foreign visit to Dhaka since the outbreak of the coronavirus pandemic. And this spreaks volumes about the relationship between the two countries," he added.