Bangladesh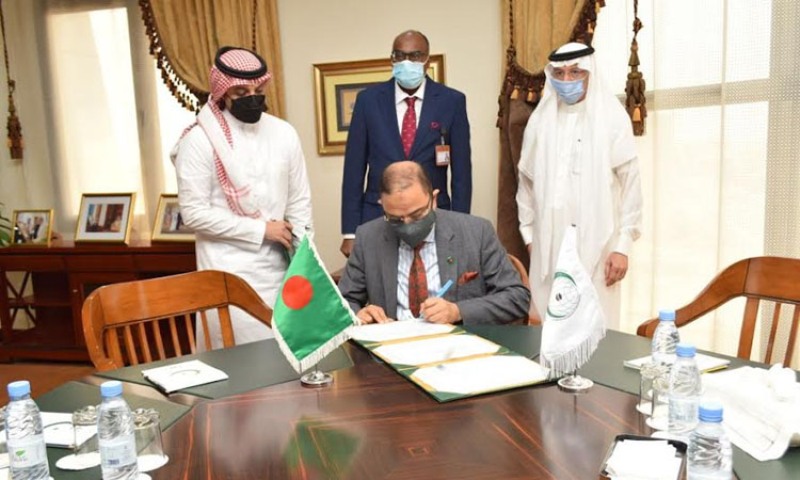 Collected
Bangladesh joins OIC Women's Development Organization
Dhaka, September 15: Bangladesh has joined the Organisation of Islamic Cooperation (OIC) for women's development. On Tuesday at the OIC headquarters in Jeddah, Bangladesh Ambassador to Saudi Arabia and OIC Permanent Representative Dr Mohammad Jabed Patwari signed the constitution of the Women's Development Organization. OIC Secretary General Dr. Yousef Al-Othaimeen and other senior officials were present at the occasion.
The Ambassador said Bangladesh's participation in the OIC Women's Development Organization is a reflection of the Government of Bangladesh's commitment to women's empowerment, gender equality and women's rights. The Prime Minister of Bangladesh is also a woman and she has been serving as the head of government for 18 long years with great success.
The Ambassador said the Prime Minister of Bangladesh is recognized as a popular and important female voice and political leader in the world for women's empowerment. During her tenure, higher education, economic and political empowerment of women has been implemented. The number of seats reserved for women in the National Assembly of Bangladesh has been increased to fifty. Thirty percent of seats in local government are reserved for women.
Women's representation in government service has increased and women in higher positions are working successfully.
He said a large number of women are working in agriculture and garment manufacturing in Bangladesh. In addition, a significant number of women in the army and police are working successfully. About 1,500 women have so far served in UN peacekeeping missions.
A recent cabinet meeting decided to join this important organization. The OIC Women's Development Agency, based in Cairo, Egypt, launched on July 31 last year. So far, 26 OIC member states, including Bangladesh, have signed the constitution.