Bangladesh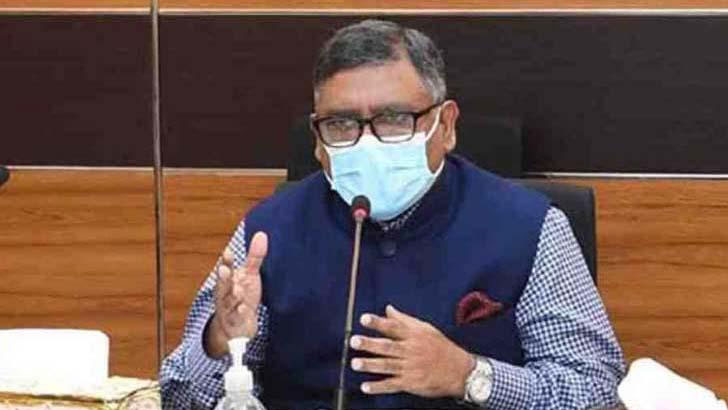 File Picture
Bangladesh minister wants to know where the corruption has taken place in health sector
Dhaka, June 13, 2021: Health and Family Welfare Minister Zahid Malek has sharply criticized the research report published by Transparency International Bangladesh (TIB) on various irregularities and corruption in the health sector.
Raising the question, he said, in the health and education sector where thousands of crores of rupees have been spent or corruption can anyone show any information? No one will be able to give such information but crores of rupees from many other sectors have gone to Canada.
Monday (June 12) at noon, the National Institute of Cardiology and Hospital Assistant Professor. He said this while participating in a mourning meeting and prayer mahfil on the 1st death anniversary of Mahmud Monwar.
The minister said TIB has recently released a report on the health sector. It is very sad. Bangladesh has been praised by all countries or organizations in the world for preventing corona. Heads of state and government have praised Bangladesh.
He said TIB has published a beautiful report sitting at home. We have not taken any action to identify Corona, falsely reported. But all measures have been taken to identify the corona. There was no corruption in the health sector.
Earlier, in a virtual press conference on Tuesday, the TIB released a report stating that there was a lack of good governance in the corona control activities. At the same time, the company has made 19 recommendations for the next day to deal with Corona.
There, it was noted, corona prevention activities lacked transparency, good governance and necessary coordination in diagnosis, treatment, lockdown, purchase and distribution of vaccines.
"They (TIB) say we have not provided any treatment for the patients," said Zahid Malek. But 15 thousand beds have been provided all over the country only for corona treatment. That is why such a situation has not been created in India. Yet many countries have not been able to implement the lockdown properly. But lockdown is still going on in Bangladesh.
He further said that TIB was claiming that there was no honesty in the purchase of vaccines. But we purchased the vaccine through a clear agreement with them. The vaccines were purchased with money, so they had all the details of how much they had to pay.
The minister said it was not correct that TIB was claiming that it could not increase the ICU in Corona. Where last year there were three to four hundred ICUs, now there are more than one thousand ICUs.