Bangladesh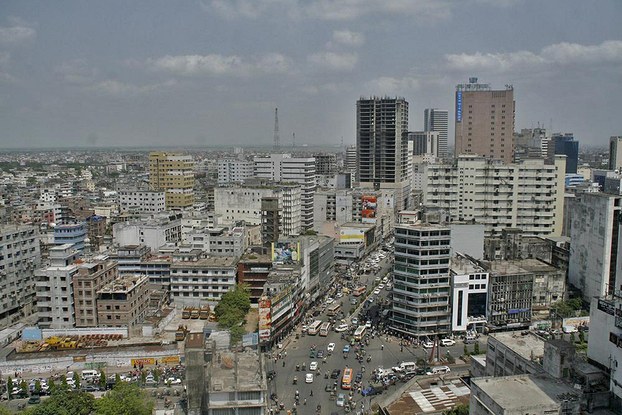 Amirul Momenin
Bangladesh moving towards middle class income group
Dhaka, November 29, 2020: Bangladesh on the way to a middle income country. The UN is expected to make the announcement early next year.
After three years, in 2024, Bangladesh will automatically become a middle-income country. On the one hand, it is a great achievement, but also a little apprehensive.
Naturally, Bangladesh will not get special market access, low interest loans and other benefits. In this situation, the policy makers are trying to find out how this facility can be continued for a certain period of time even after 2024.
As part of this initiative, Bangladesh made a proposal to the World Trade Organization (WTO) in Geneva last October. If all the states accept the proposal, then all the low-income countries, including Bangladesh, will get all the previous benefits even after 12 years of being middle-income countries.
This facility will be applicable not only for Bangladesh but also for all LDCs. This proposal has been presented on behalf of all LDCs. Stating that Bangladesh is acting as the focal point in this proposal, he said, "I hope the issue will be discussed in the general session in December." If we get a decision there, it will be presented to the next cabinet for passage. '
Mostafizur Rahman added, "All the least developed countries have supported this proposal. We are discussing this issue with developed and developing countries in various ways. We are hopeful. 'Asked whether the facility would last for 12 years or be further reduced, he said,' It can be said at the end of the talks. Our demand is that if it lasts for 12 years, the least developed countries will benefit from all sides. But it is difficult to persuade other countries to accept the proposal.
In this regard, Debabrata Chakraborty, Commercial Counselor in Geneva, said, "Two resolutions were passed at the UN General Assembly in 2004 and 2012, calling on the Least Developed Countries to support smooth and sustainable graduation."
In addition, one of the global goals of the Fourth UN LDC Conference, or Istanbul Program, was to halve the number of LDCs by 2020.
But that political goal was not met.
As a result, in order to ensure the smooth graduation of the countries that will graduate in the future and to encourage other LDCs to graduate, the special benefits currently available to LDCs in the WTO need to be continued for a few more years after graduation, "he said. Devabrata.