Bangladesh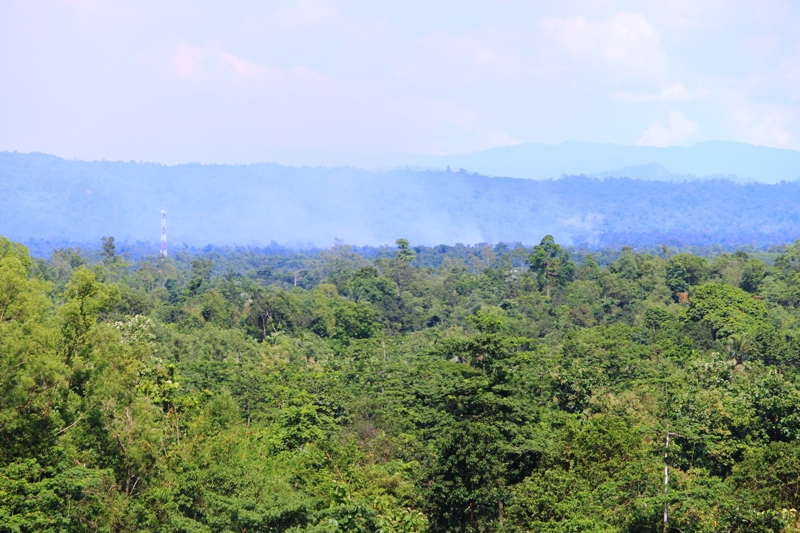 File photo/Wikimedia Commons/Niamur Raquib
Bangladesh not to deploy troops on Myanmar border at this moment
Own Correspondent, Dhaka, Sept 19: Although Bangladesh has been alerted by repeated mortar shelling on the territory of Bangladesh due to the conflict between the rebel groups and the Myanmar army, Dhaka is not thinking of deploying the army on the border. However, the army and other forces as well as agencies have been asked to be alert about the overall situation.
Secretary of the Ministry of Foreign Affairs, Rear Admiral (retd.) Khurshed Alam said this to reporters on Sunday (September 18). Earlier in the afternoon, the Ambassador of Myanmar U Aung Kyaw Moe was called to the Ministry of Foreign Affairs.
Last Friday (September 16) night, a mortar shell exploded at the Ghumdhum Ghonarpara border in Bandarban. A Rohingya youth named Mohammad Iqbal (28) was killed in this. At least eight others were injured.
When the ambassador was called to protest the incident, he appeared at the ministry after 11:30 pm. This envoy was there for half an hour. However, the ambassador avoided the reporters while leaving the Ministry of Foreign Affairs.
The Foreign Secretary said, "We have called the Myanmar ambassador and submitted a protest letter. I have warned them not to repeat the recent incidents on the border. They have been told that it is not our responsibility to see what is happening in Myanmar. It is their responsibility to see that. But the ambassador has been told that Myanmar's shells should not reach us here."
The ambassador of Myanmar was called for the fourth time within a month. Before this, on September 4, the Director General of the Myanmar Division of the Ministry of Foreign Affairs, Miah Mynul Kabir, summoned Ambassador U Aung Kyaw Mo and issued a letter of protest in a similar incident. Before that, Dhaka protested by calling the Myanmar ambassador on August 21 and 29.
This incident is said to be happening in the continuation of the conflict between the government forces and the rebel groups in Rakhine. However, keeping everything in mind, Bangladesh has maintained maximum vigilance at the border.