Bangladesh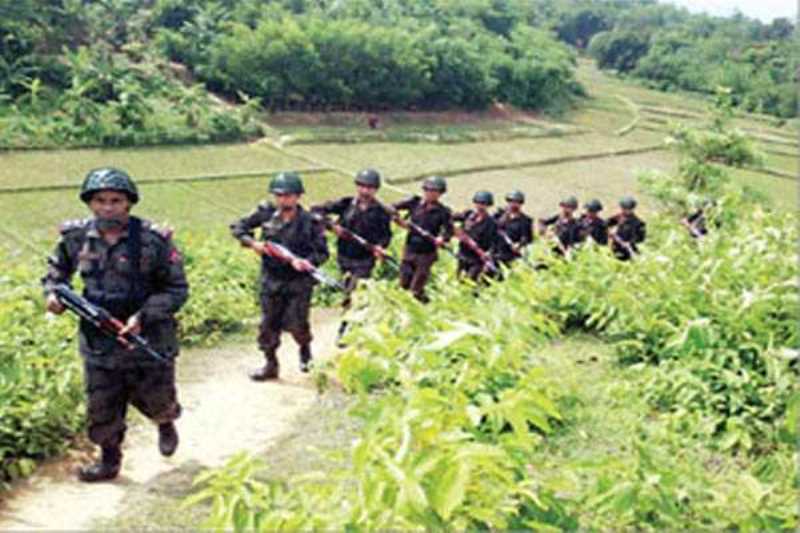 Photo: Collected
Bangladesh on maximum alert at Myanmar border to prevent infiltration
Own Correspondent, Dhaka, Sept 2: Due to the conflict between government forces and rebels inside Myanmar, precautionary measures have been taken to prevent anyone from crossing the border into Bangladesh. Border Guard Bangladesh (BGB) and other law enforcement agencies have been directed to be on high alert.
State Minister for Foreign Affairs Shahriar Alam said this during a press briefing at his office in the Ministry on Thursday (September 1).
He said that the zone from which the refugees or Rohingyas came to Bangladesh, that is the zone of Rakhine state, has been receiving reports of some incidents for a month. In particular, two specific incidents happened on August 20 and 28. Due to an internal conflict in Myanmar, two mortar shells or parts of shells landed on the border of Bangladesh. Immediately thereafter, on August 21 and 29, we called the Myanmar Ambassador in Dhaka and submitted protest letters, detailing our concerns.
"The internal situation there has deteriorated for 2-3 days. Although it is a Myanmar issue, we are careful that the impact of the issue does not spill over to the border of Bangladesh. Many people fear that the Rohingyas will migrate to Bangladesh as before due to this conflict. We are giving the most importance to this matter. Because we could not stop the flow of Rohingyas in 2016-17. In fact, we did not want to prevent it, Prime Minister Sheikh Hasina gave them (Rohingyas) shelter from a humanitarian point of view. Now there is some information, that's why our agencies are well prepared, BGB has been asked to be on maximum alert so that not even a citizen of Myanmar can enter Bangladesh."
The Minister of State for Foreign Affairs said, "We do not think that anything will happen this time like in 2016-17. Because the Rohingyas no longer live in the areas where the events are happening recently. There may remain groups engaged in internal conflict."