Bangladesh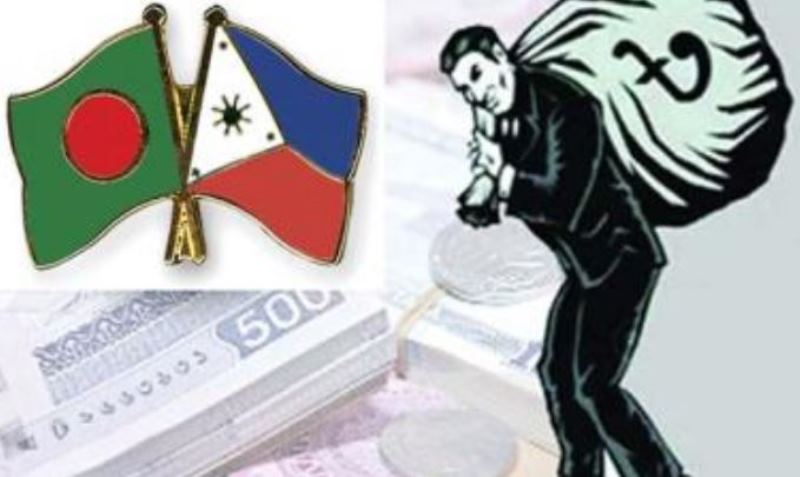 Bangladesh-Philippines to discuss the recovery of stolen reserve money
Dhaka, January 30: Bangladesh and the Philippines are discussing the recovery of stolen money from Bangladesh Bank's foreign exchange reserves and the progress of the ongoing case.
For this reason, a delegation of five members from Bangladesh arrived in the Philippines. They will testify in an ongoing case in a Philippine court. Besides, he will meet at various stages regarding the case in the US court.
The delegation of Bangladesh is staying in the Philippines when the State Court of the United States has ordered the settlement of the Rizal Commercial Banking Corporation (RCBC) of the Philippines and others on the basis of compromise in the reserve theft case. It is known that the US court has asked to make this compromise by February 2.
Bangladesh Financial Intelligence Unit (BFIU) Chief Md. Masud Biswas also left Dhaka for the Philippines if positive about the compromise. On Sunday (January 29), the relevant sources confirmed this information.
It is reported that a delegation from Bangladesh went to the Philippines on Saturday to inquire about the progress of the reserve theft money recovery and the case. Bangladesh Bank lawyer Barrister Ajmalul Hossain QC and two officials each from BFIU and CID are in the delegation. Besides, the ambassador of Bangladesh assigned to the Philippines will join the team. Members of the delegation will remain there till February 3. In addition to discussions at various stages during this time, Philippine currency exchange firm Filrem will also testify in a case involving crocs. The hearing will be about the Central Bank's application under Mutual Legal Assistance.
The biggest incident of reserve theft in the history of Bangladesh took place on the night of February 4, 2016. That night, 8 crore 10 lakh dollars were stolen from the reserve of Bangladesh Bank. The money, which was laundered through computer hacking, first went to 4 fake accounts of Rizal Bank in Makati City, Philippines. Then the hackers quickly withdraw this money from there. In the end, Bangladesh was able to recover only one and a half million dollars with the help of the US intelligence agency FBI. The recovery process for the rest of the lost money is pending in the case.