Bangladesh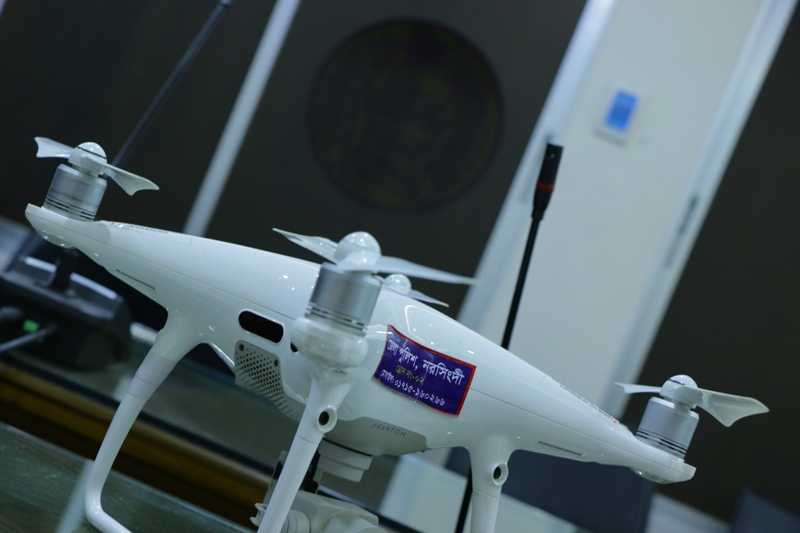 File photo/Wikimedia Commons
Bangladesh Police to use Robot-Drone-Artificial Intelligence
Own Correspondent, Dhaka, January 27: Bangladesh Police has taken initiative to increase the capacity to use information technology to make the police a useful force like the developed countries by 2041. As part of this, the use of robots, drones and artificial intelligence technology is being added to the force. For this, information on various crimes and offenders will be inserted through data fusion technology.
On Wednesday (January 26), the fourth day of Police Week-2022, Inspector General of Police (IGP) Dr. Benazir Ahmed organized a day-long conference with senior police officers. There is a detailed discussion on these issues.
The conference was held at Rajarbagh Police Auditorium under the chairmanship of Additional IG Dr. Md. Moinur Rahman Chowdhury. In addition to the IGP, additional IGPs, senior officers of police headquarters, all metropolitan police commissioners, range DIGs and district police superintendents were also present. At the conference, the IGP gave directions to the field level officials on various issues raised.
The conference discussed the proposals received from various units for modernization of Bangladesh Police. At the meeting, the concerned officials of the police headquarters raised various proposals. There comes the issue of attaching artificial intelligence to the police.
Several police officials who attended the conference told Jago News that the meeting discussed 24 specific agendas. Apart from Artificial Intelligence, other topics raised during the discussion were formation of new wings or units, creation of posts, training, skills development, introduction of new services, medical, police welfare and allowances, transportation, capacity building, education, housing, posting, medals. And honors, police uniforms, pension and retirement matters, leave, etc.
A Police Superintendent-rank official said with the addition of artificial intelligence technology, potential areas of cyber crime, including Facebook, Twitter, Instagram and YouTube, will be identified and all the culprits will be found instantly. In this way legal action can be taken quickly.