Bangladesh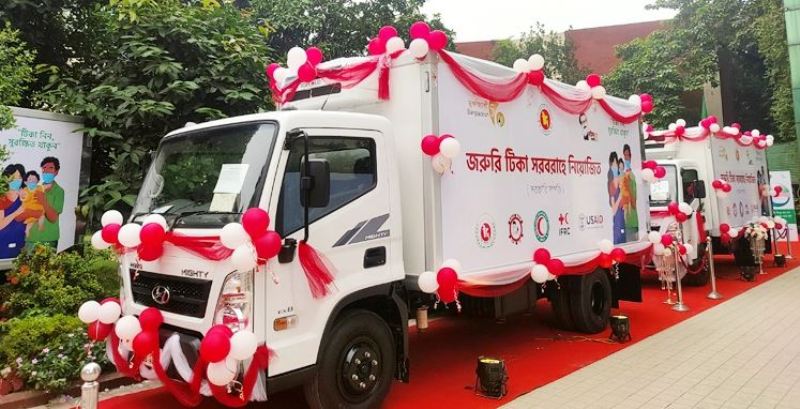 Collected
Bangladesh receives four refrigerator vans from the United States
Dhaka, November 16: The United States has donated four refrigerator vans to Bangladesh to facilitate transportation and storage of coronavirus vaccines. The vans were handed over at a ceremony at the Bangladesh College of Physicians and Surgeons (BCPS) in the capital's Mohakhali on Monday (November 15) afternoon.
Also present were Health Minister Zahid Maleque, Director General of the Directorate General of Health Services Prof. Dr. Abul Basar Mohammad Khurshid Alam, BCPS President Prof. Dr. Deen Mohammad and US Mission Director Katherine Stevens among others.
The Health Minister said, "Bangladesh is in a comfortable place. We have been able to deal with the coronavirus infection. Today only four people have died. I have been seeing for a month that the infection and death rate of the country is very similar. We want the country's infection-death quota to come down to zero. If everyone works together, I hope it will come down to zero soon."
The minister said the ministry was working to provide three crore vaccines in November.
"We have set a target of 70 percent vaccination by January," he said.
At present, Bangladesh's coronavirus vaccine stock stands at 2,75,00,000, consisting of jabs from Pfizer, Moderna and Sinopharm, said the Health Minister.