Bangladesh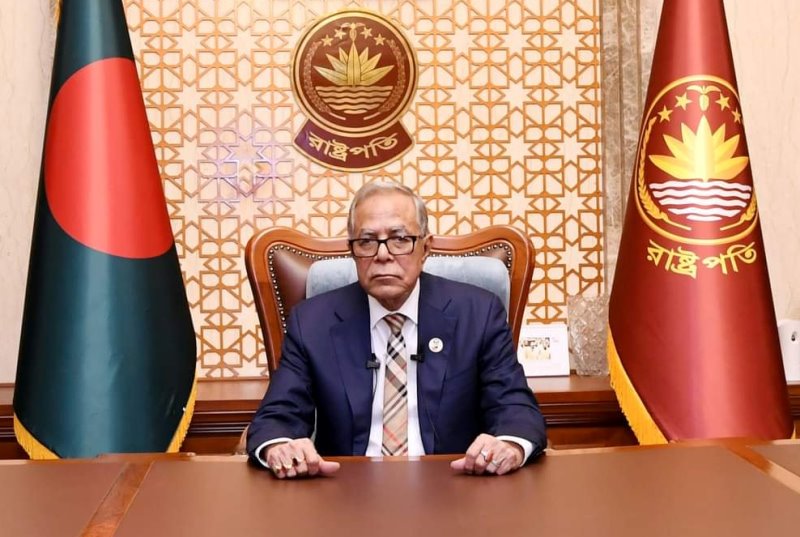 PID
Bangladesh reiterates commitment to the formation of Palestinian state
Dhaka, June 17: President Md. Abdul Hamid reaffirmed Bangladesh's unwavering commitment to the Palestinian people realising their right to an independent homeland and a sovereign state. He made the pledge in a virtual speech at the closing session of the second OIC summit in the Kazakh capital, Nur-Sultan, on Wednesday (June 16).
"Bangladesh strongly condemns the repeated attacks by the Israeli occupation forces on the Palestinian people and expresses its deepest condolences to the victims," the President said.
"At a time when the world is going through a terrible pandemic, which has caused unprecedented loss of life and livelihood, the brothers and sisters of Palestine are expecting concerted efforts and united action from us in the face of man-made disasters," President Hamid added.
In addition, the President called the Rohingya issue a matter of constant concern for Bangladesh, the OIC and the world.
He said, "As you all know, the CFM resolution was able to bring the Myanmar government to the International Court of Justice in 2019 on charges of human rights violations against the Rohingya under the OIC Genocide Convention, through which the court has unanimously issued a temporary measure against Myanmar."
"Meanwhile, the Prime Minister of Bangladesh, the President of Gambia and the OIC Secretary General issued a joint letter in July 2020 urging all member states to contribute to the voluntary fund to cover the legal costs of the long-term process of the case," the President added.
He called on the OIC as well as the international community to take steps to ensure that the Rohingya return to their homeland with security and dignity.
Speaking about science and Technology, President Hamid said, "Bangladesh is placing special emphasis on scientific research, sustainable and environmentally friendly technologies, food and agriculture, health, electricity, human resource development, blue economy and peaceful use of nuclear energy."
"Bangladesh has already entered the elite nuclear club by constructing a 2400 MW nuclear power plant at Rooppur," he added.