Bangladesh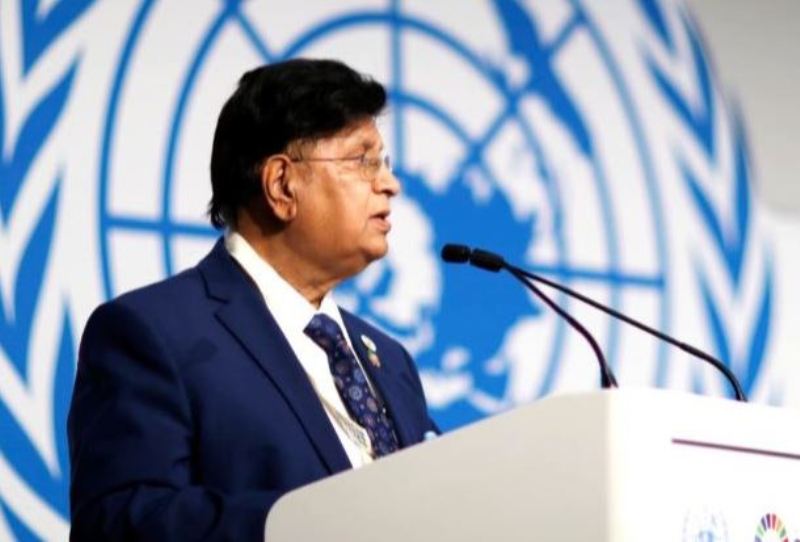 Photo: PID
Bangladesh reiterates its commitment to achieve SDGs
Own Correspondent, Dhaka, July 2: Foreign Minister Dr. AK Abdul Momen reiterated Bangladesh's commitment to achieve all the Sustainable Development Goals (SDGs) -14 to ensure the conservation and sustainable use of oceans, seas and marine resources for sustainable development.
He made the pledge while addressing a plenary session of the Second United Nations Ocean Conference in Lisbon on Thursday.
In a statement, the Foreign Minister said the Government of Bangladesh has declared about 8.8 percent of the Special Economic Zone (SEZ) as a marine protected area and implemented a national action plan in 2019 to curb illegal, unregulated and uncontrolled (IUU) fishing.
On maritime boundaries, Momen said Bangladesh has resolved maritime boundary issues with neighbouring countries under the dynamic leadership and guidance of Prime Minister Sheikh Hasina. Bangladesh is now ready to jointly utilize the resources.
The Foreign Minister emphasized on oceanography to eradicate poverty, contribute to food security, conserve the world's marine environment and resources, forecast and take action on natural and man-made pollution, and sustainable development of the oceans and seas.
He said Bangladesh government has amended the Bangladesh Ship Recycle Act-2018 and set a target of complying with the Hong Kong Convention from 2023. "Bangladesh has also announced new measures to ensure safe ship recycling since 2023, and Bangladesh is the first developing country to take the initiative to ban the production of disposable plastic shopping bags," he said.
Emphasizing on capacity building and exchange of scientific knowledge, Momen said that for sustainable management of the ocean, inequalities in scientific, financial and technological capabilities between developed and developing countries must be eliminated.
"Bangladesh is willing to transfer marine science and technology on fair and reasonable terms in accordance with the provisions of Chapter Fourteen of the United Nations Convention on the Law of the Sea. At the same time, Bangladesh is ready to cooperate with the developed countries according to its ability to be actively involved."
At the end of the conference, the Foreign Minister visited the Permanent Martyrs' Minar in a public park in Lisbon and laid a wreath, paying deep homage to the language martyrs.