Bangladesh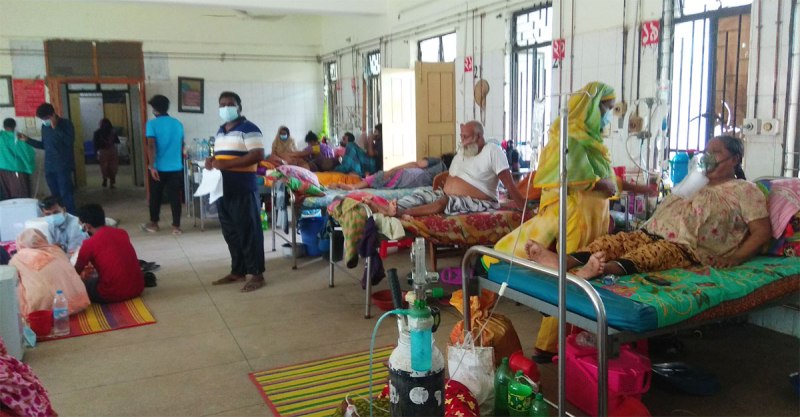 Collected
Bangladesh's Covid-19 situation comforting, says DGHS
Dhaka, September 13: The Directorate General of Health Services (DGHS) has said that the Covid 19 pandemic situation in Bangladesh is at a better state than any other country in Southeast Asia. DGHS Spokesperson and Director (Disease Control) Prof. Dr. Md. Nazmul Islam said this in the Virtual Health Bulletin on Sunday (September 12) at noon.
"The coronavirus was as widespread in Southeast Asia as the rest of the world. The situation in Indonesia in the region is still a little more at risk than in any other country, followed by India. The death toll in the last one week in these two countries is much lower, although every life is precious. At the same time, we are in a more comfortable position than any other country in Southeast Asia," he said.
He said 16,516 new patients had been identified in the past week, 5,921 fewer than the previous week. In the last one week, the Covid-19 death rate has dropped by 32 percent and the weekly toll decreased by 180. Besides, the infection rate in the last seven days has remained below 10 percent. On Saturday, it came down to seven percent. He said that in order to continue this trend, everyone should be aware and follow the necessary hygiene rules.
The country recorded the highest single-month patient count in July as 3,36,226 people were infected by the disease. In the first 11 days of September, 27,924 people have tested Covid-19 positive.
He also warned the parents about opening the school-college from Sunday. Responding to a question from reporters, he said that coroner's inferiority could be affected due to the gathering or chatting of parents in front of the school-college (educational institution).
He added that if parents disregard or do not follow proper hygiene rules, it can be a danger not only to themselves but also to their children.