Bangladesh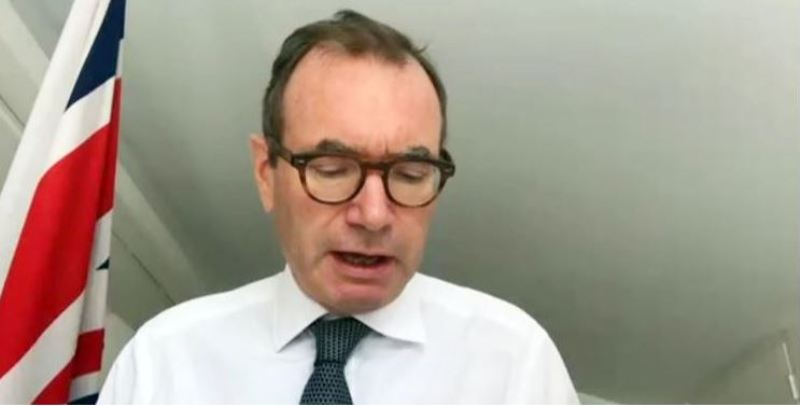 Collected
Bangladesh's role in reducing carbon emission is exemplary: British High Commissioner
Dhaka, September 23: Bangladesh's role in carbon emissions is exemplary. By 2050, Bangladesh will reach zero carbon emissions as per its target. Robert Chatterton Dixon, the British High Commissioner to Bangladesh, made the remarks at a virtual meeting on the upcoming Climate Conference (COP-26) on Wednesday (September 22). Center for Governance Studies (CGS) hosted the event.
Robert Chatterton Dixon said: "The British government has taken steps to reduce the rate of climate change. If we can't keep the global average temperature below 2 degrees Celsius, we could have a terrible situation."
On Bangladesh's role in tackling climate change, he said, "Bangladesh is playing a leading role in tackling the risks of climate change. However, Bangladesh should give utmost importance to protect the Sundarbans. This forest continues to protect Bangladesh from natural disasters. It is hoped that Bangladesh will reach zero carbon emissions in due course."
Architect Mobasher Hossain, president of the Bangladesh Architects Institute, said at the meeting, "I saw strange things during the coronavirus pandemic. The coronavirus doesn't know anyone, it attacks everyone. If I have money, I will change the climate, I will keep the poor silent with money, it cannot be. We all have to sit down and discuss the damage. As we have all worked together to tackle the pandemic, everyone must also move in the case of climate change. People living near the waters will not only be harmed. You can't take care of the trees. But it gives us oxygen. And we all saw how important oxygen is during the pandemic."
He said, 'We have to work slowly on climate change, we have to work area-wise. Brick kiln or brick making should be stopped. Instead of bricks, concrete blocks have to be made, the government is also positive about this. If we can work with those who are emitting the most carbon, I will be able to save the country and the world.