Bangladesh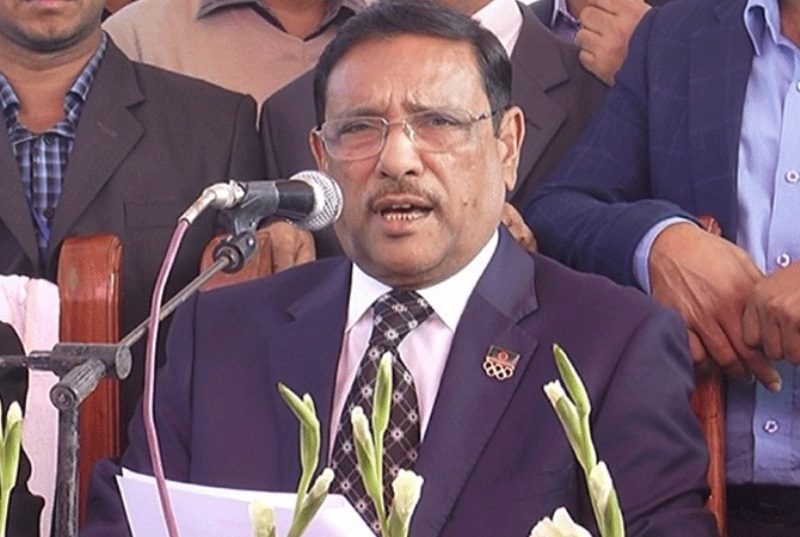 File photo
Bangladesh's situation will never be like Sri Lanka, Pakistan or Afghanistan: Quader
Own Correspondent, Dhaka, May 14: Awami League General Secretary and Minister for Road Transport and Bridges Obaidul Quader has said that the situation of Bangladesh will never be like Sri Lanka, Pakistan or Afghanistan. As long as the country is run under the leadership of Awami League and Sheikh Hasina, the life of the people of this country will be safe.
In a statement on Friday, he said, "Awami League President Bangabandhu's daughter Sheikh Hasina's honesty, skill, courage, determination and patriotism have unveiled her as a successful leader today. Under her able and visionary leadership, Bangladesh today is advancing at a relentless pace in the journey of development, progress, peace and prosperity by overcoming all obstacles and conspiracies of anti-liberation forces."
He said that by capitalizing on the fragile situation created by the ongoing political and economic crisis in Sri Lanka, a certain group is spreading misleading propaganda to spread panic and scare among the people of Bangladesh by spreading provocative lies and rumors. In particular, the anti-liberation forces, the BNP and its allies are conspiring against the politics of fishing in muddy waters. Some so-called media and some so-called research institutes with foreign aid are trying to create a kind of artificial crisis in the politics of Bangladesh by serving their fictional and unrealistic stories.
In a statement, the Awami League general secretary said, "We want to emphasize that the people of this country are the main base and driving force of the most popular and ancient political organization of this country, Bangladesh Awami League, formed under the leadership of Bangabandhu Sheikh Mujibur Rahman, the father of the greatest Bengali nation of all time."
He said, "BNP secretary general Mirza Fakhrul Sahab continues to lie shamelessly every day and the media exposes their far-sighted statements and false comments without any veracity. The BNP, which was born out of dictatorship and illegal occupation of power, has repeatedly destroyed the spirit of the great liberation war since its inception and today they are cheating and joking with the nation in the name of celebrating the golden jubilee of independence."