Bangladesh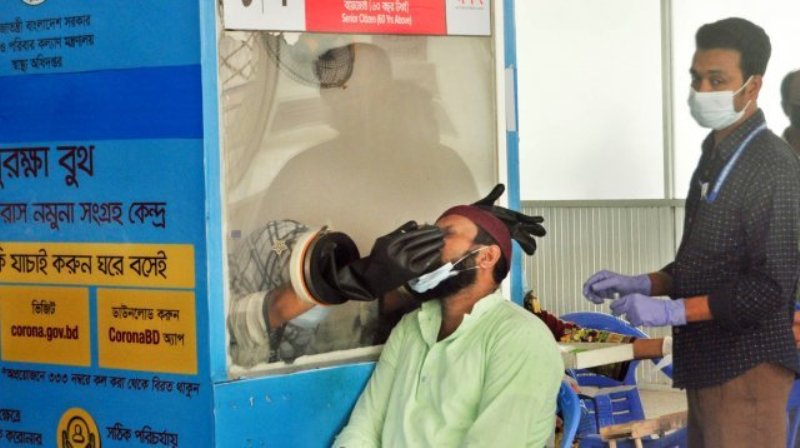 File photo
Bangladesh sees no COVID death for 26th day in a row, 37 new cases reported
Own Correspondent, Dhaka, May 16: The Covid-19 death toll in Bangladesh stands at 29,127 as no corona-related fatality was reported in 24 hours from 8 am on Sunday to 8 am on Monday. With this, the country witnessed 26th day in a row without any death due to coronavirus. The last Covid death reported in the country was on April 20. The Covid-19 death rate is 1.49 percent.
With 37 new cases of coronavirus detected in the past 24 hours, the total number of identified Covid-19 patients in the country has reached 19 lakh 53 thousand 49. The detection rate is 0.77 percent.
According to a regular press release on the Covid-19 situation in the country issued by the Directorate General of Health Services (DGHS) on Monday (May 16), from 8 am on Sunday to 8 am on Monday, 4,790 samples were tested in the government and private laboratories across the country. Since the outbreak of Covid-19 in 2020, Bangladesh has tested 1 crore 40 lakh 53 thousand 545 samples till date.
Meanwhile, the number of people recovered from Covid-19 in the country till date has reached 18 lakh 99 thousand 639 with 220 recoveries reported in the last 24 hours.
On March 8, 2020, the first Covid patient was detected in Bangladesh, while the country reported the first death due to coronavirus on March 18 in the same year.
Bangladesh recorded the highest number of deaths in a single day on August 5 and 10 last year with registering 264 Covid-related fatalities on each of those days.