Bangladesh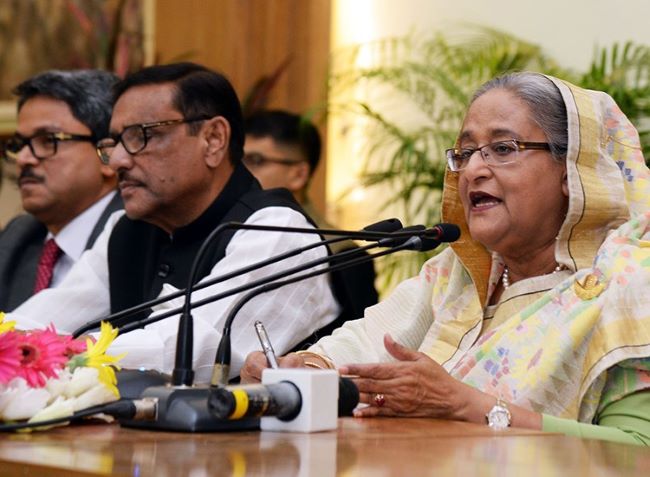 PID Bangladesh
Bangladesh: The election period government will be old style
Dhaka, 28 May 2023: There are still questions about the government during the election period. But the rulers have always talked about it.
According to them, the election will be held under the Awami League-led government. But several political parties, including BNP, have made it clear that they will not come to the elections under this government.
At the Economic Forum (QEF) in Qatar on May 25, Prime Minister Sheikh Hasina made it clear that the parliamentary elections will be held under the Awami League government.
In the session titled 'Conversation with Prime Minister Sheikh Hasina', he said that free and fair elections must be held under our government (Awami League government) by upholding democracy and voting rights of the people.
But the question is how the government will be during the election. What is its nature? How many members will there be etc. In this regard, Awami League leaders said that the government will be formed in the same process in this election as well. There will be no exception. It will be smaller in size as before. They will perform routine duties.
Meanwhile, in a press conference in Dhaka, Prime Minister Sheikh Hasina said to a question regarding this, "We can show this generosity that if any member of parliament who is in the parliament wants to come to the government during the election, we are willing to accept him. We have taken it before.
However, the Awami League-led 14-party coalition leaders are also confused about the issue. The situation is the same with the parties represented in the parliament. They say, the Prime Minister said, it is limited to this. But we don't know how it will be, on what basis.
Rashed Khan Menon, president of Bangladesh Workers Party, said that we do not know the Prime Minister's plan on this matter. Not knowing what to say? He said whatever, till then. Beyond that we don't know anything. In what perspective, on what basis will he form the government during the election, I will tell you later. I will let you know whether we are interested in it or not.
Before this, the 10th National Parliament election was held on January 5, 2014. The interim government was formed on November 18, 2013, two and a quarter months before that election. There were 29 new and old members in total. 10 were advisors. At that time that government was called All-Party Government. Then the government was formed before the 2018 elections in the same process. Awami League leaders said that the same process will be used to form the government in the 12th National Assembly elections.