Bangladesh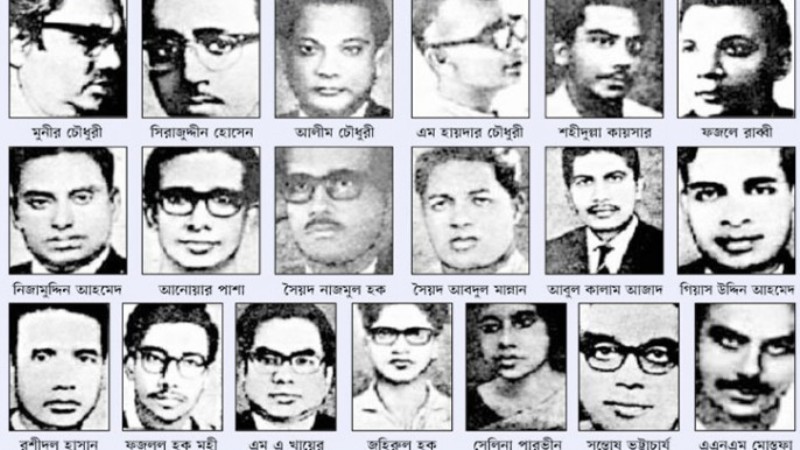 Collected
Bangladesh to enroll 1,222 martyred intellectuals
Dhaka, December 14: It has been decided to enroll 1,222 martyred intellectuals of the country. The decision was taken at the first meeting of the committee on compiling a list of martyred intellectuals on Sunday. The meeting was held in the conference room of the Ministry of Liberation War Affairs under the chairmanship of Secretary of the Ministry Tapan Kanti Ghosh.
The meeting decided to enroll 1,070 intellectuals published in 1972 and 152 intellectuals published by the postal department at different times in the first phase, a press release issued by the ministry said.
Minister for Liberation War Affairs AQM Mozammel Haque, Additional Secretary to the Ministry Md. Shahidul Haque Bhuiyan, Deputy Secretary Rathindra Nath Dutta, Dhaka University Professor Muntasir Mamun, President of Ghatak Dalal Nimul Committee Shahriar Kabir, Trustee of Genocide-Torture Archive and Museum Dr. Chowdhury Shahid Kader, Director Bayazid Khurshid Riaz, filmmaker and cultural personality Nasir Uddin Yusuf Bachchu, Bir Muktijoddha Lt. Colonel Kazi Sajjad Zaheer, Bir Pratik, was present.
On November 19, the Ministry of Liberation War Affairs formed an 11-member committee to prepare a list of martyred intellectuals.
The committee will determine the definition of who among the martyrs of the liberation war will be included as martyred intellectuals. The list of martyred intellectuals will be prepared by sorting the information obtained from various research books, magazine cutting, TV reports, other sources.
Besides, the committee will check the applications of individuals / persons from different ministries / divisions / agencies / districts / upazilas and other sources and recommend their names to be included in the list of martyred intellectuals.