Bangladesh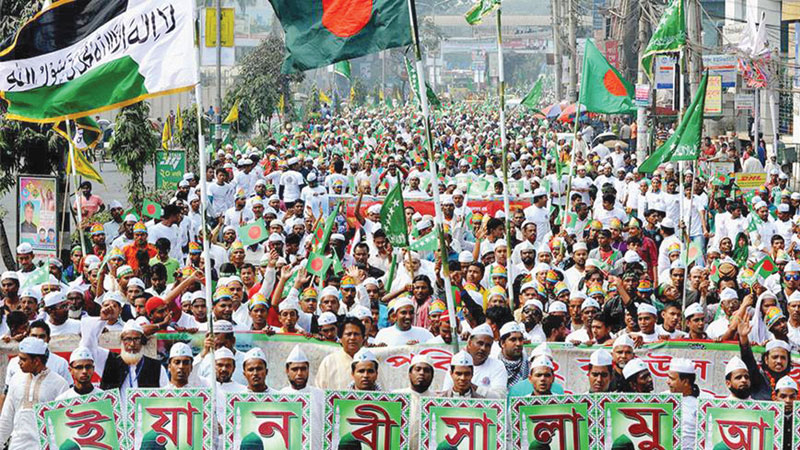 Amirul Momenin
Bangladesh to observe Eid Miladunnabi on Oct 30
Miladunnabi (PBUH) will be celebrated across the country on Friday, October 30. The moon of the holy month of Rabiul Awal was not seen anywhere in the sky of Bangladesh on Saturday. For this reason, the counting of the holy month of Rabiul Awal will start from October 19.
The decision was taken at a meeting of the National Moon Sighting Committee at the meeting hall of the Islamic Foundation Baitul Mukarram on Saturday evening.
Additional Secretary of the Ministry of Religious Affairs Md. Altaf Hossain Chowdhury presided over the function.
Director General of Islamic Foundation Anis Mahmud, Joint Secretary of the Ministry of Information Md. Nazrul Islam, Additional Chief Information Officer Md. Shahenur Mia, Waqf Administrator SM Tariqul Islam, Director (Administration) of Bangladesh Television Muha. Nesar Uddin Jewel, PSO of Bangladesh Space Research and Remote Sensing Institute Abu Mohammad, Director of Bangladesh Meteorological Department Md. Abdur Rahman, Imam of Sholakia Mosque Maulana Farid Uddin Masood, Principal of Madrasa-e-Alia Md. Harun R. Rashid, Baitul Mukarram National Mosque Imam Hafez Maulana Muhammad Mizanur Rahman, Muhaddis Maulana Waliur Rahman Khan of Islamic Foundation and other eminent scholars and ulama were present.