Bangladesh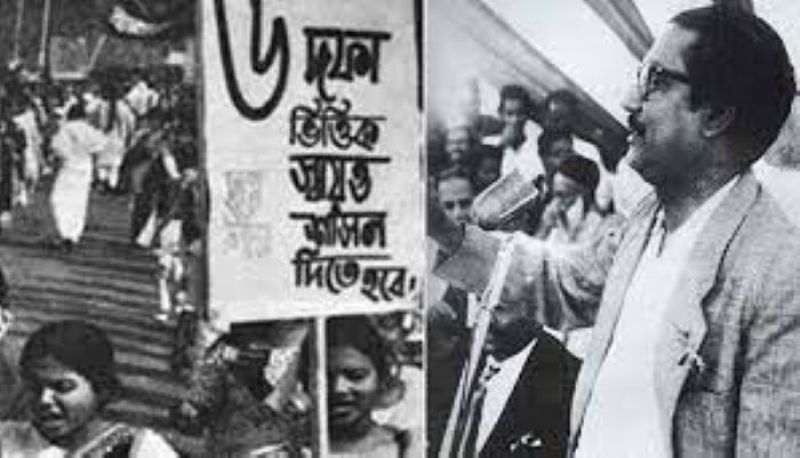 Collected
Bangladesh to observe historic Six-point day tomorrow
Dhaka, June 6: Tomorrow, June 7, is the historic six-point day. On this day in 1966, the father of the nation Bangabandhu Sheikh Mujibur Rahman announced the beginning of a nationwide intense mass movement in favor of the 6-point demand of the Bengali nation's liberation charter. On this day, 11 Bengalis including Manu Mia, Shafiq and Shamsul Haque were martyred by the then police and EPR in Tongi, Dhaka and Narayanganj during the strike called by Awami League. Since then, under the leadership of Bangabandhu, the subjugated Bengali nation moved towards the popular uprising of 1969.
Like every year, the day will be celebrated with due dignity through various programs. Awami League and other organizations have taken detailed programs on the occasion of this historic day. Awami League's program includes hoisting national and party flags at Bangabandhu Bhavan, central office and nationwide Awami League party offices at 6:30 am tomorrow. Tributes will be paid to the portrait of Father of the Nation Bangabandhu Sheikh Mujibur Rahman at 7 am in Bangabandhu Bhavan premises. Also, a discussion meeting has been organized at Bangabandhu International Conference Center at 3:30 pm on this day. Awami League President and Prime Minister Sheikh Hasina will preside over it.
Bangabandhu Sheikh Mujibur Rahman raised 6-points in the subject committee of the conference held in Lahore on February 5, 1966 centered on the Tashkent Agreement and requested those concerned to take necessary measures to place it on the agenda of the conference the next day. But, the organizers did not pay attention to Bangabandhu's demand in this conference. They rejected this demand. In protest, Bangabandhu raised 6-points during his stay in Lahore without attending the conference. Bangabandhu was identified as a separatist leader in various newspapers of West Pakistan at that time. After returning to Dhaka, Bangabandhu approved the 6-point and other detailed programs of the party in this regard in the Executive Parliament of Awami League on March 13.
The key point in the Six-point was that all powers except defense and foreign affairs would be in the hands of the provincial government. East Bengal and West Pakistan will have two separate and easily exchangeable currencies. There will be a separate account of foreign exchange earned by the two regions with the responsibility of levying and collecting government taxes, duties being in the hands of the provincial government and setting up para-military forces and naval headquarters here to reduce the defense risk of East Bengal.