Bangladesh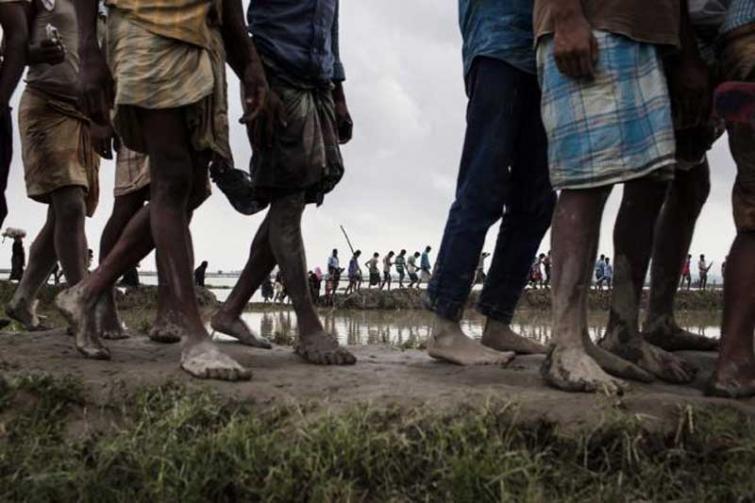 UN website
Bangladesh wants ASEAN to play crucial role to solve Rohingya issue
Dhaka, June 13, 2021: The countries of the Western world, including the United Nations, are concerned about the change of pot in Myanmar.
Democracy and the release of Aung San Suu Kyi are now more prominent, leaving the Rohingya issue behind. In this context, Bangladesh thinks that the alliance of regional countries-ASEAN should come forward to solve the Rohingya problem.
ASEAN could play a key role in this, said Foreign Secretary Masoud bin Momen. "Our expectation from ASEAN is that they need to be more involved in resolving the issue," he said. Myanmar's junta has recently met with ASEAN and we want to see the next step in the decision reached there, especially on repatriation. "
"ASEAN has decided to appoint a special envoy to Myanmar," he said. If this ambassador is appointed, we also want to work with him. 'He said,' We want to use the ambassadors of Bangladesh in the ASEAN countries in this regard. So that you can raise the issue with the countries that are working on it. 'He also thinks that ASEAN's humanitarian aid agency-AHA Center can play a role in this.
On Bangladesh's proposal to address the Rohingya issue, Momen said, "Our original plan is to have ASEAN Plus, which means ASEAN led the way in resolving the issue, and other countries and UN agencies that want to be there." He said they could work for.
Bangladesh has already proposed to Myanmar a village-based system to identify as many Rohingyas as there are in a village and send them back together. This arrangement will increase their confidence and they will be eager to go.
ASEAN's leadership will be civilian and they can be engaged in health, education and other services.