Bangladesh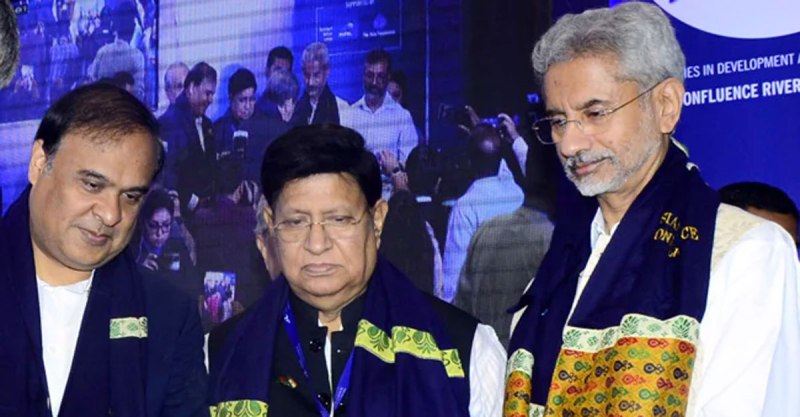 Photo: Collected
Bangladesh wants India's mediation to repatriate Rohingyas
Own Correspondent, Dhaka, May 30: The Rohingyas, who fled Myanmar's Rakhine state five years ago to seek refuge in Bangladesh, are becoming increasingly frustrated and turning to extremist militant politics. As a result, the overall socio-economic situation and security in South Asia, including Bangladesh, is under threat.
In this situation, in the interest of the overall security of Bangladesh and the subcontinent, it is becoming more and more urgent to send these endangered people to their home country Myanmar. But since no action has been taken by Myanmar on the issue so far, Bangladesh's Foreign Minister Dr. AK Abdul Momen has sought India's cooperation in mediating with the country.
AK Abul Momen was in Assam in India to attend a conference of the Joint Consultative Commission (JCC), a bilateral alliance on rivers flowing between Bangladesh and India.
In an exclusive interview with Indian media in the capital Guwahati, he said, "About 11 lakh Rohingyas displaced from Myanmar are sheltered in Bangladesh. They have no future; They are stateless and desperate. It is because of their position that a kind of inclination towards militant politics is being created among them and they are also inclined towards it."
"Terrorists do not have any particular country. For this reason, if extremist religious politics emerges among these fearful Rohingyas, there will be terrible uncertainty; This will not only harm Bangladesh and Myanmar, but will also pose a threat to neighboring countries, including India. For this reason, Myanmar's neighboring countries should take initiative to repatriate Rohingya in the interest of maintaining security and stability," he told NDTV.
"India is a member of the UN Security Council. India also has the power to influence Myanmar as a friendly nation. That is why we sincerely ask India and ASEAN countries to put pressure on Myanmar in this regard," Momen added.