Bangladesh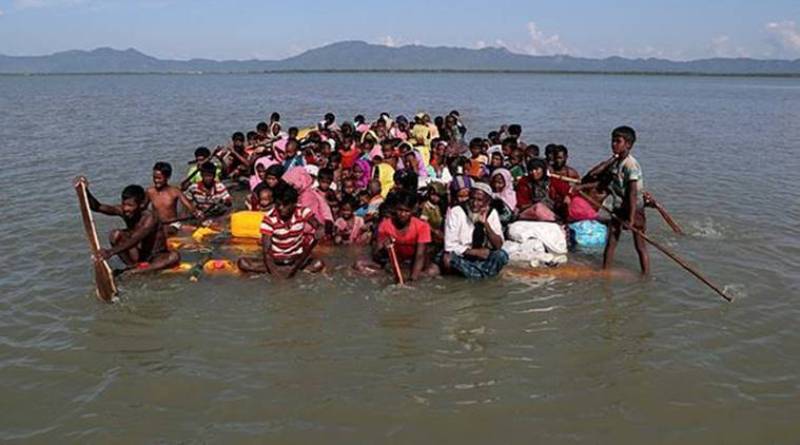 Collected
Bangladesh wants to start Rohingya repatriation before the monsoon
Dhaka, January 16: Bangladesh wants to start Rohingya repatriation before the monsoon. At a tripartite foreign secretary-level meeting between Bangladesh, China and Myanmar next week, Dhaka will urge Myanmar to take steps to boost the confidence of Rohingya in repatriation. The meeting on January 19 could also discuss security, where to go and livelihoods for the Rohingya. This information has been known from the relevant sources of the Ministry of Foreign Affairs.
Asked about this, Foreign Secretary Masood bin Momen said on Thursday (January 14th), "Our main goal is repatriation and Bangladesh will move forward in a pragmatic way." We want to discuss whether repatriation can start before the monsoon. '
"Confidence of the Rohingya is essential for repatriation," he said. That is why we had earlier proposed to take a group of Rohingyas to Rakhine and show them the situation there. So that they can come back and tell others. '
"There are bilateral arrangements for repatriation," he said. Later a tripartite mechanism was created as a result of China's interest. There is some progress in both. We're also looking forward to seeing how this progress can be implemented. "
Initially emphasis will be on family and village based repatriation. Because, sporadically, many Rohingyas will not want to go back, he said.
The foreign secretary said, "We want to send back all the Rohingyas who have come to Bangladesh in one village." As a result, every family in the village will be interested to go. For this, if the verification and selection is based on family and village, it will be most beneficial.
It may be mentioned that Bangladesh has provided a list of 830,000 Rohingyas to Myanmar in the last three years. Of these, Myanmar has only 42,000 checks and balances.
China has already joined the talks on the repatriation process. Bangladesh has called on Japan, India and other ASEAN countries to join the process.
In this regard, Foreign Secretary Masood bin Momen said, "The international community has a responsibility to repatriate the Rohingya. We welcome anyone involved in the process."
The first tripartite meeting on Rohingya repatriation between Bangladesh, China and Myanmar was held in New York in 2016. After two rounds of ministerial meetings, a committee was formed with the Director General of the Myanmar Division of the Ministry of Foreign Affairs and the Ambassadors of China and Myanmar to Bangladesh. The last meeting of that committee was held a year ago.