Bangladesh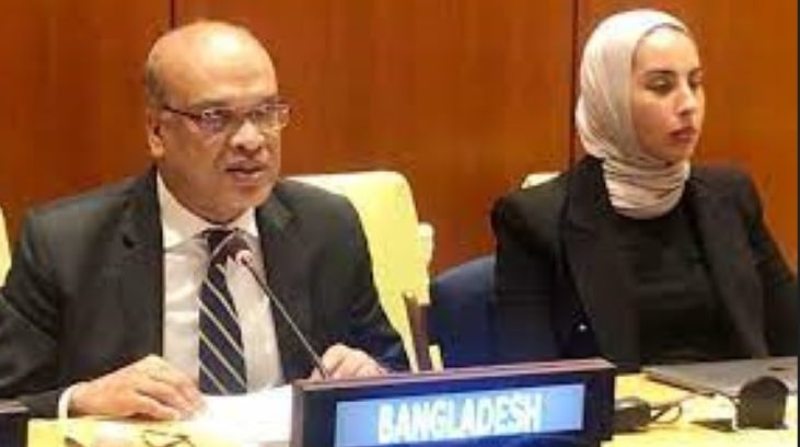 Collected
Bangladesh will give USD 50,000 to Palestinian refugees
Dhaka, June 3: Bangladesh has pledged USD 50,000 in financial assistance towards United Nations Relief and Works Agency for Palestine Refugees in the Near East. Bangladesh has been giving this donation to UNRWA since 2018 as a reflection of the strong commitment of the government and people of Bangladesh towards the struggle of the Palestinian people.
Bangladesh made this promise at a conference held at the UN headquarters on Saturday (June 3). The conference was convened by the President of the United Nations General Assembly, Saba Qureshi. The Commissioner General of the organization briefed the member countries about the activities of UNRWA, the organization dedicated to Palestinian refugees and them.
The Deputy Permanent Representative of Bangladesh appointed to the United Nations in New York, Dr. Md. Manowar Hossain, announced the commitment to provide financial assistance on behalf of the Bangladesh government.
In his speech, expressing concern over UNRWA's ongoing funding shortfall, he emphasized on securing 'sustainable, predictable and adequate' funding.
He said UNRWA was established on a temporary basis to support the Palestinians. But providing financial support alone is not the only solution to this crisis, ending the illegal Israeli occupation by achieving a two-state solution based on the pre-1967 borders.
UNRWA was established in 1949 by a resolution of the United Nations General Assembly as a humanitarian and development agency to provide assistance and protection to Palestinian refugees for a just and permanent solution to their plight. Currently, 5.9 million Palestinians are registered as refugees with this organization.