Bangladesh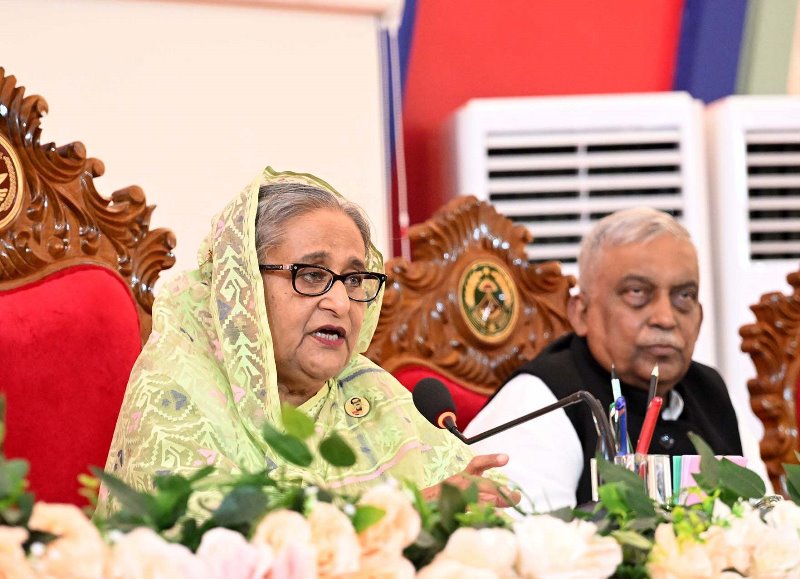 Photo: PID
Bangladesh will never look back: Sheikh Hasina
Dhaka, February 13: Prime Minister Sheikh Hasina said that Bangladesh will never look back, and it will move forward to become a smart, developed, and prosperous nation.
She said, "Inshallah, Bangladesh will never look back. Bangladesh is moving forward and will continue to do so."
The Prime Minister said this while addressing the chief guest at the '43rd National Assembly-2023' of Bangladesh Ansar and VDP at Ansar and VDP Academy in Safipur, Gazipur on Sunday (February 12).
The Prime Minister said, "Today we have been able to provide 100 percent electricity, we have launched satellite Bangabandhu-1, metro rail has started in our country, and the underground train will also start. We are making a tunnel under the Karnaphuli river, we have done the Padma Bridge with our own funding. And Ansar forces are specifically involved in the security of each of these installations."
Sheikh Hasina said, "We made our country independent by exchanging a lot of blood and today Bangladesh has got the status of a developing country. We want to move forward. We want to make Bangladesh a developed and prosperous country."
Ansar and VDP members saluted the Prime Minister through a colorful parade on the occasion. The Prime Minister received the salute and visited the parade in an open jeep.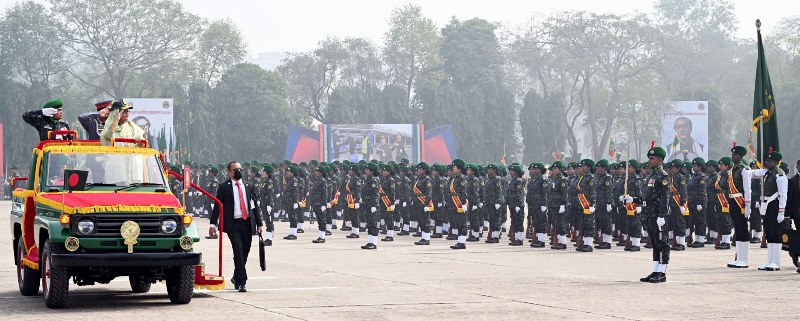 Photo: PID
The Prime Minister presented various medals in eight categories to 180 Ansar and VDP members for their outstanding contributions in their respective fields. Later she inaugurated various installations at Ansar Academy and enjoyed colourful cultural programmes and choreography performed by Ansar and VDP.
The Prime Minister appreciated the role of Ansar forces in ensuring the security of lives and property of people by suppressing BNP-Jamaat arson and terrorism and militancy.
She said, when the BNP Jamaat alliance started arson and burning, when they were setting fire to buses, trains, launches, cars, the members of the Ansar forces were on duty in their respective areas and helped enough to free the people of the country from this arson. Moreover, militancy and terrorism are also playing a role.
At the beginning of her speech, she mentioned the important role played by members of the Ansar forces in the war of liberation and also giving their guard of honor to Mujib Nagar government.