Bangladesh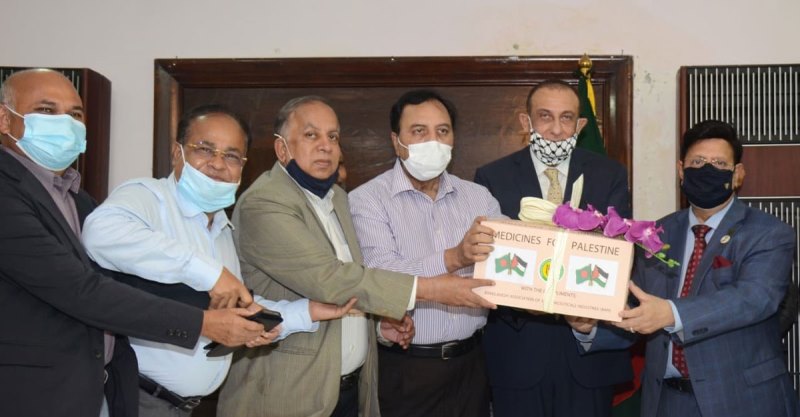 Collected
Bangladesh will soon go into co-production of vaccines: AK Abdul Momen
Dhaka, June 10: Co-production of coronavirus vaccine will start in the country soon. Foreign Minister Dr AK Abdul Momen made the remarks at a handover ceremony of emergency medicines to Palestine by the Bangladesh Pharmaceutical Industry Association at the state guest house Padma on Thursday (June 10th).
The foreign minister said discussions are underway in the country on co-production of corona vaccine. The country will soon announce the start of joint vaccine production. This will be tested. However, the concerned people will see which drug manufacturing company of the country will make the vaccine. Companies that have the capability can go into production through testing. Dr. Momen expressed hope that if successful in vaccine production, Bangladesh will be able to meet its own demand and export vaccines later.
The foreign minister said vaccinations had been sought from various countries to ensure coronavirus vaccination. "We have asked many countries for vaccines. Everyone tells us they will give us the vaccines, but they don't say when."
"On June 13, six lakh doses of gift vaccine will arrive in the country from China. However, I cannot say in detail how much vaccine will come to the country from China (in the purchase method) or when it will come, it can be said by the Ministry of Health," he said about the Chinese vaccine.
"We have asked for 1.5 million Oxford-Astrazeneca vaccines from the United States. At first they were reluctant to give us the vaccines, as they are providing vaccines to countries where the death rate in coronavirus is much higher. Although later they agreed to give us the vaccine. However, they did not confirm when the promised vaccine would be given," Momen said while answwering to questions pertaining to vaccines from the United States.