Bangladesh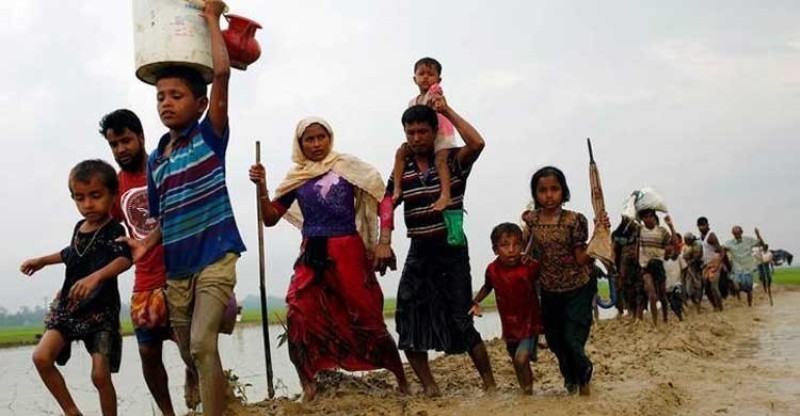 File photo
Bangladesh worried about Rohingyas coming from India
Own Correspondent, Dhaka, May 18: Dhaka is worried about the influx of Rohingyas from India to Bangladesh. Foreign Minister AK Abdul Momen will discuss the issue with India.
On Tuesday (May 17) afternoon, the Foreign Minister said, "Unfortunately, many Rohingyas are moving to Bangladesh. The Rohingyas went to India in 2012 and were in different parts of the country. Now they have heard that when they come to Bangladesh, they will get very good food."
Informing that Rohingyas are trying to enter Bangladesh in droves, he said, "We will tell India that such incidents are happening. We have caught 18 people so far and often catch them."
The Rohingyas are trying to enter Bangladesh through various brokers of the two countries and the most alarming thing is that they are also trying to enter from the places where there are barbed wire fences.
Some Rohingyas have been detained in Bangladesh and when they want to know why they are coming to Bangladesh, they say that Bangladesh is providing good food. They are in a lot of trouble in India. That is why they are coming to Bangladesh, said Abdul Momen.
"The Rohingyas in Cox's Bazar informed them that the UN was providing them good food there," he said.