Bangladesh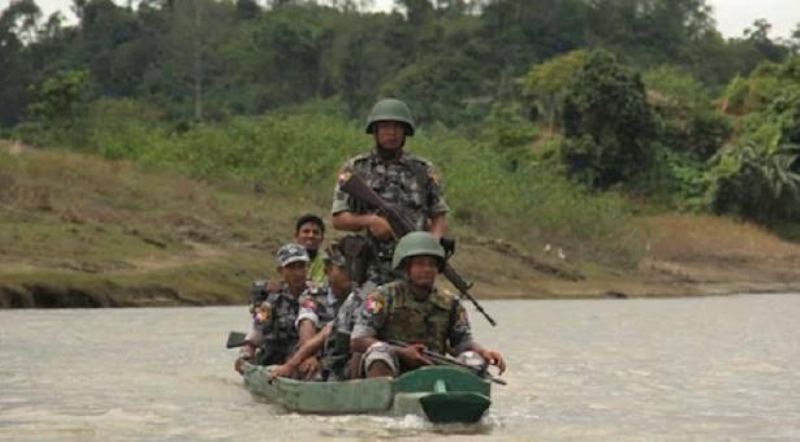 File Picture
Bangladeshi shot dead by Myanmar border guards
Dhaka, November 9: A Bangladeshi fisherman has been shot dead by Myanmar Border Security Force (BGP) while fishing in a boat on the Naf River. The shot dead fisherman died in the late night of Saturday evening while undergoing treatment at the surgery department of Cox's Bazar Sadar Hospital. The deceased was identified as Mohammad Islam, 35, son of Gura Miah of Baraitali area in Ward 9 of Teknaf Sadar Union.
Nazir Ahmed, a member of Ward 9 of Teknaf Sadar Union Parishad (UP), said three fishermen boarded a wooden boat in the Naf River on Saturday evening.
Shortly afterwards, the Myanmar Border Security Force (BGP) opened fire on them. When Mohammad Islam was shot in the stomach, other fishermen who were with him rescued him in a bloody condition and brought him to Teknaf Hospital. He was rushed to Cox's Bazar Sadar Hospital where he succumbed to his injuries.
Teknaf Upazila Health Complex Emergency Department Physician. Sajjad Hossain said that at night the locals brought a man who had been shot. He had a gunshot wound to the right side of his abdomen. He was rushed to Cox's Bazar Sadar Hospital for further treatment.
Teknaf 2 BGB captain Lt. Colonel Mohammad Faisal Hasan Khan said that a Bangladeshi youth was injured in the BGP firing and died while undergoing treatment. Despite the ban, in the dark of night, some fishermen took a boat down the Naf River and entered Myanmar waters.
The BGP then fired at them, one of whom was stabbed and later killed. It is unknown at this time what he will do after leaving the post. Even then a protest letter was sent by the BGB; In the future, Bangladeshis should not be shot dead in this way.
The BGP said they shot the boat thinking it was a terrorist.