Bangladesh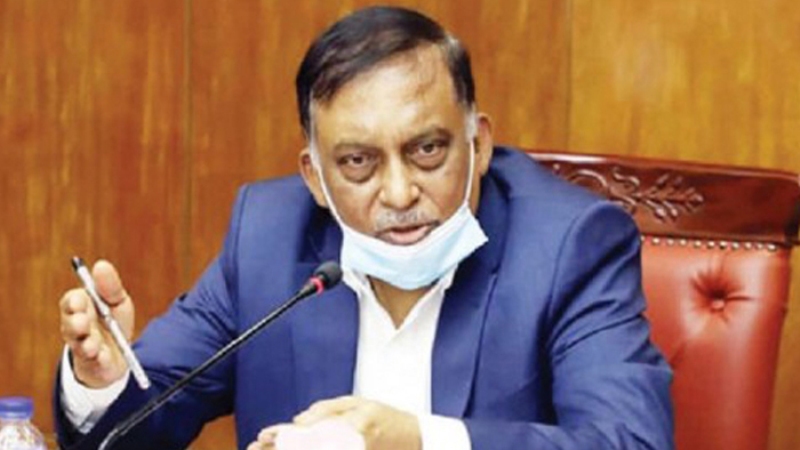 Collected
Bank account summons of journalist leaders unexpected: Home Minister
Dhaka, September 21: Home Minister Asaduzzaman Khan Kamal has said that the bank accounts of 11 journalist leaders, including the president and general secretary of the National Press Club, were unexpected. He made the remarks after a meeting with journalist leaders at the Secretariat on Monday (September 20th) afternoon.
Former Information Adviser to the Prime Minister Iqbal Sobhan Chowdhury, Manjurul Ahsan Bulbul, Quddus Afrad, Abul Kalam Azad, Abdul Jalil Bhuiyan, Omar Farooq, Sajjad Alam Khan Tapu and others were present at the meeting.
"I agree with you. The events happened unexpectedly. I didn't know, maybe the information minister didn't know anything. When you informed me, I immediately talked to the Governor of Bangladesh Bank. He also spoke of a letter like yours. I am also looking at the origin of that letter. I think the letter was sent due to a misunderstanding. However, I personally think the letter should not have been sent like that," the lawmaker told the journalist leaders.
"We take a closer look. I will take action after seeing where and how, what has happened. Of course, your reputation has been tarnished. You have suffered. Even if I can't do anything there, I will make sure that it doesn't happen again in the future," he said.
"I have had a word with everyone. Talks have been held with NSI, CID, SB, Bangladesh Bank. I am going to Rooppur on Tuesday, I will come from there and sit again and make sure this does not happen again. I totally agree with you at the moment that the letter is unexpected," he said.