Bangladesh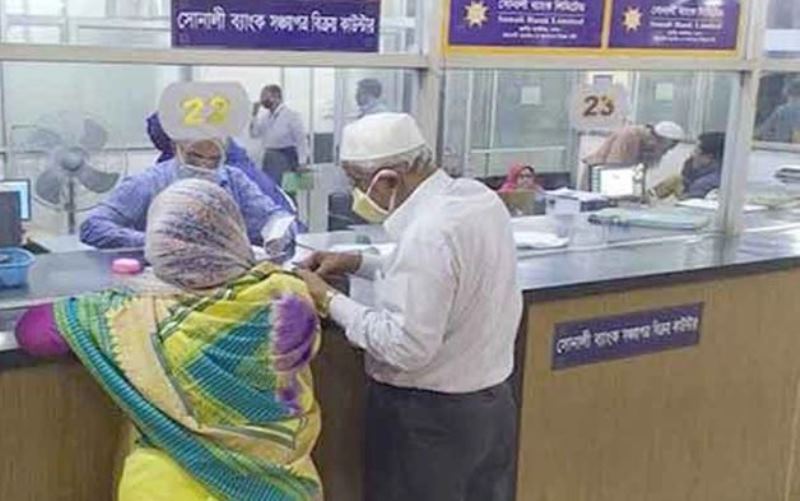 File photo
Banking hours from 9am to 3pm from tomorrow, banks must be closed by 5pm
Own Correspondent, Dhaka, August 23: In order to save electricity, from tomorrow (August 24), transactions in all public and private banks of the country will continue from 9 am to 3 pm. The post-transaction activities should be completed and the officers and employees should leave the office by 5 pm.
An instruction in this regard has been issued by the central bank's Department of Offsite Supervision (DOS) on Monday (August 22).
From tomorrow, Wednesday, all government and autonomous offices and all office activities run under the government will be open from 8 am to 3 pm.
Prime Minister Sheikh Hasina chaired a meeting of the Cabinet Division and approved the proposal of Education Minister Dr. Dipu Moni.
According to the directives of the central bank, until further instructions for the purpose of saving electricity, from August 24, the transaction schedule of all banks in the country will be from 9 am to 3 pm. All officers/employees should leave the office by 5 pm after completing other incidental activities after the transaction.
It further states that Bank branches/sub-branches/booths located at sea, land, and airport area (port and customs area) should be kept open round the clock. This directive has been issued under the powers provided in Section 45 of the Bank Companies Act, 1991.
Meanwhile, the Cabinet meeting presided over by the Prime Minister decided that banking activities will continue from 9 am to 4 pm from tomorrow Wednesday (August 24) to save electricity.
After the meeting, Cabinet Secretary Khandkar Anwarul Islam told reporters that the Governor of Bangladesh Bank was in the meeting. He also announced that from Wednesday (August 24) banks will remain open from 9 am to 4 pm.