Bangladesh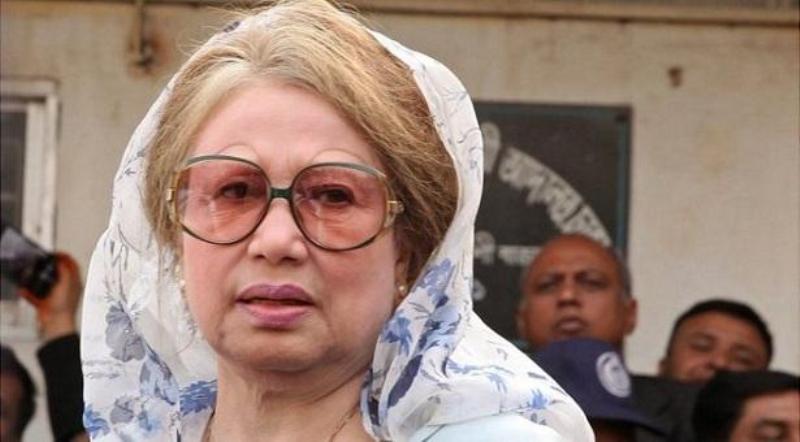 Collected
Barapukuria graft case: Hearing against BNP chief Khaleda Zia deferred
Dhaka, December 1: A court in Dhaka has set January 20 as the start of hearing on the charge framing in the Barapukuria coal mine graft case against BNP Chairperson Khaleda Zia and others, reports said.
Second Special Judge AHM Ruhul Imran's court set the date on Wednesday in response to a time petition filed by the defence lawyers.
Former Prime Minister Khaleda Zia, 76, is currently undergoing treatment at a private hospital in the capital. According to doctors, she is suffering from liver cirrhosis.
Doctors have stated that her treatment is not possible in Bangladesh and advised her to be flown to Germany, the USA or the UK for specialized treatment, while her family and the BNP leaders have demanded that she be allowed to travel abroad for the same.
The Anti-Corruption Commission (ACC) had filed the graft case against Khaleda Zia and 15 others with Shahbagh police station on February 26, 2008.
The chargesheet was filed by ACC Deputy Director Md Abul Kashem Fokir on October 5, 2008.
According to the chargesheet, the 16 people have been accused of causing a loss of Tk 159 crore to the state exchequer by awarding a contract for operation of Barapukuria Coalmine to a Chinese company through abuse of power.
Apart from Khaleda Zia, the 15 other accused are: - M Saifur Rahman, Abdul Mannan Bhuiyan, Matiur Rahman Nizami, Ali Ahsan Mohammad Mojaheed, Dr Khandaker Mosharraf Hossain, MK Anwar, M Shamsul Islam, Altaf Hossain Chowdhury, Barrister Aminul Huq, AKM Mosharraf Hossain, Nazrul Islam, SR Osmani, Moinul Ahsan, Md Sirajul Islam and Moazzem Hossain.
Meanwhile, convicted war criminals Nizami and Mojaheed have been hanged already, while four others have died of natural causes. Their names are expected to be removed from the case during the framing of the charges.