Bangladesh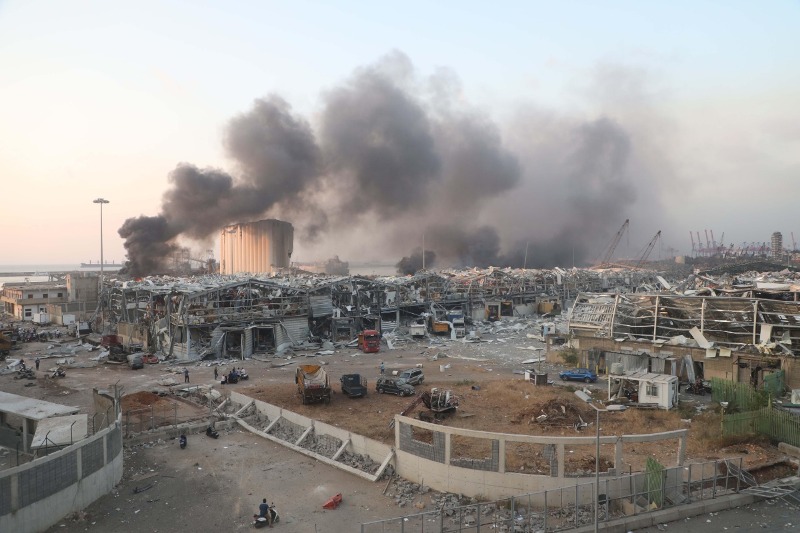 Beirut blast: Two Bangladeshi nationals killed, 21 Navy members injured
Dhaka, August 5: At least two Bangladeshi citizens have lost their lives in the blast that rocked Beirut, Lebanon's national capital, on Tuesday.
Apart from the deceased, the explosion injured 21 members of the Bangladeshi Navy, media reports said.
The blast, which had begun with a fire at the port, soon exploded into a mushroom like cloud as video footage of the incident went viral on the internet.
At least 100 people have been killed and over 4,000 injured in the explosion, said reports.
Dhaka Tribune quoted Bangladesh Embassy in Beirut First Secretary (Labour) & Head of Chancery Abdullah Al Mamun as saying, "It is confirmed that two Bangladeshis have lost their lives so far in the blast."
Al Mamun said a third Bangladeshi too died, but the embassy is awaiting confirmation.
The deceased were identified as Mehedi Hasan from Brahmanbaria and Mizan from Madaripur.
Meanwhile, the Inter Service Public Relation Directorate (ISPR) confirmed in a release the injury of 21 members of the Navy.
All of them were deployed at the BNS Bijoy of Bangladesh Navy under the Maritime Task Force, a part of the United Nations Peacekeeping Mission in Beirut.
Among the 21, two members are said to be critical.
While one of them is undergoing treatment at the American University of Beirut Medical Centre, the other was rushed to the Hamoud hospital.
They received primary treatment from the United Nations Interim Force in Lebanon (UNIFIL).
The ISPR said the injured members are out of danger.