Bangladesh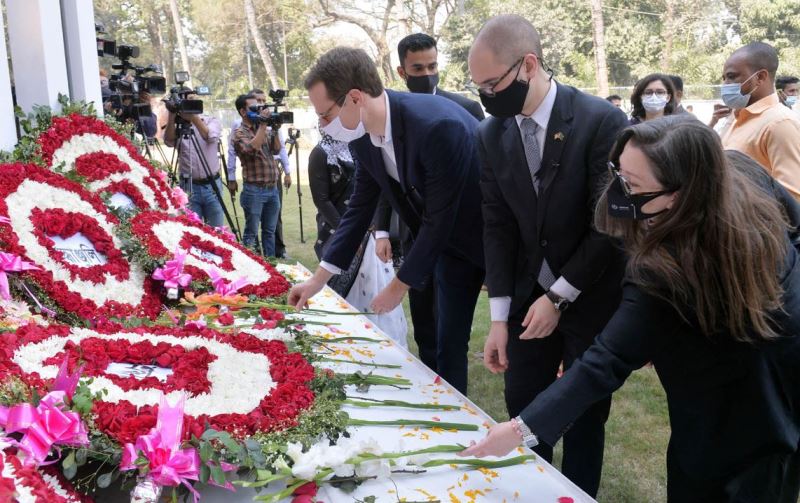 PID
Bengali not an official language in the United States due to lack of funds: AK Abdul Momen
Dhaka, February 22: The process of making Bengali the official language of the United Nations has stalled due to its own funding conditions. Foreign Minister AK Abdul Momen told reporters after the celebration of International Mother Language Day on February 21 at the Foreign Service Academy on Sunday.
The foreign minister said, 'Stuck for money. We couldn't promise to pay, a lot of money. ' Asked about the amount of funding, he said initial talks had called for দেওয়ার 800 million a year.
Foreign Minister Momen said Bengali is the fifth largest language in terms of speakers. About 260 million people speak this language. The United Nations has no objection to making Bengali the official language.
Explaining the UN's position, Momen, who is Bangladesh's permanent representative to the UN, said: Since then, Arabic-speaking countries have borne the cost for almost 19 years. The UN is always very concerned about costs. Saying, if you start Bangla, it will cost, who will pay the cost? Japanese, Hindi and German were also proposed. For the same reason, they have not become official language.
Highlighting the success of the United Nations in the field of Bengali language in the process of seeking official language, the Foreign Minister said, "Saying, you come with money. As we have said, here our emotions are involved, the matter of our consciousness. We have had some advantage after saying these things. We now have a Bangla radio, broadcasting every week. The UNDP report on Asia is done in Bengali with English, at their own expense.
He said, "Our hope is that one day or another, we will become richer and people's attention towards Bengal will increase." If developed, many will learn Bengali and our expatriates will teach Bengali from different countries. In that case, care should be taken so that the generation of expatriates can retain Bengali. If these are done, one day Bengali may become one of the languages ​​of the United Nations. '
The Ministry of Foreign Affairs organized the program on the occasion of International Mother Language Day with the junior officers of various foreign missions in Dhaka. The diplomats paid homage to the language martyrs with flowers at the temporary Shaheed Minar built on the premises of the Foreign Service Academy.